Traffic backs up due to pole falling on I-65 in Simpson County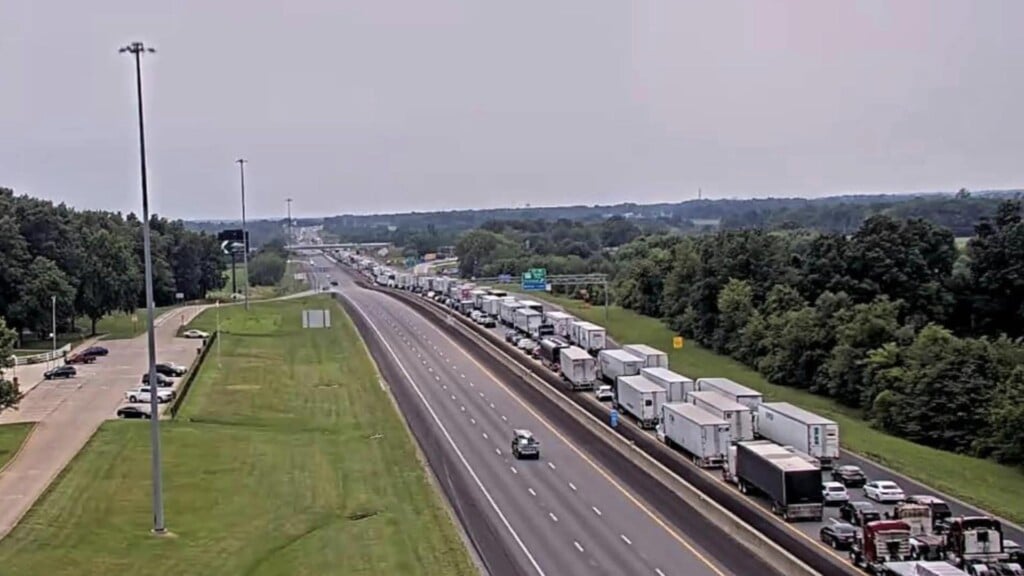 FRANKLIN, Ky. – Police say a pole fell across all Interstate 65 north and southbound lanes Monday before exit 121 in Franklin.
The Franklin Police Department says the pole fell due to being hit by Tennessee construction crews.
Shortly after 3 p.m., Franklin police said traffic was being rerouted to exit 6. As of 3:45 p.m., more traffic was expected in Franklin around exit 6 and exit 2.
According to Kentucky Transportation Department officials, around 4:40 p.m., all lanes opened to traffic.
TRAFFIC ALERT: A crash on I-65 in Tennessee has traffic backing up in Kentucky. Motorists should seek alternate route. Please use caution in this area and expect delays. pic.twitter.com/faCFDKmqCL

— KYTC District 3 (@KYTCDistrict3) July 17, 2023