Toyota donates car to Toys for Tots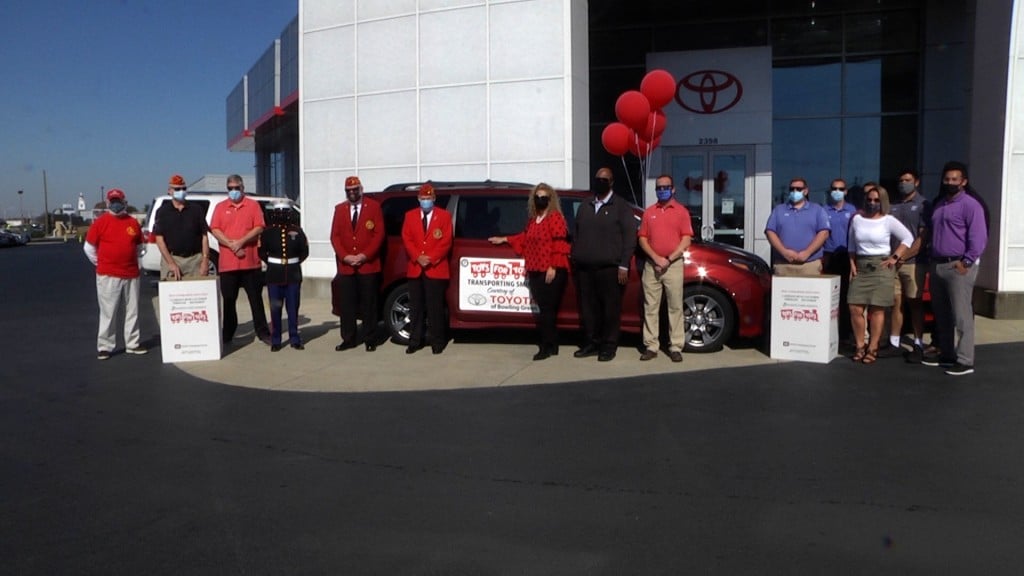 BOWLING GREEN, Ky. – Toyota of Bowling Green donated a van to Toys for Tots Friday.
The donation is meant to help Toys for Tots delivers toys to kids and families all over SouthCentral Kentucky.
Before the 2017 Toyota Sienna Van was donated, individuals volunteering or working for Toys for Tots had to donate their own time and milage to deliver toys, but now, that won't be necessary.
The new car manager of Toyota of Bowling Green, Kinny Landrum, called Toys for Tots a good local cause.
Janel Doyle, the director of Toys for Tots in Bowling Green, is excited to receive the donation.
This year, toy delivery will be a little bit different, but families will get their toys nonetheless.