Thanksgiving dinner costs predicted to rise more than 13%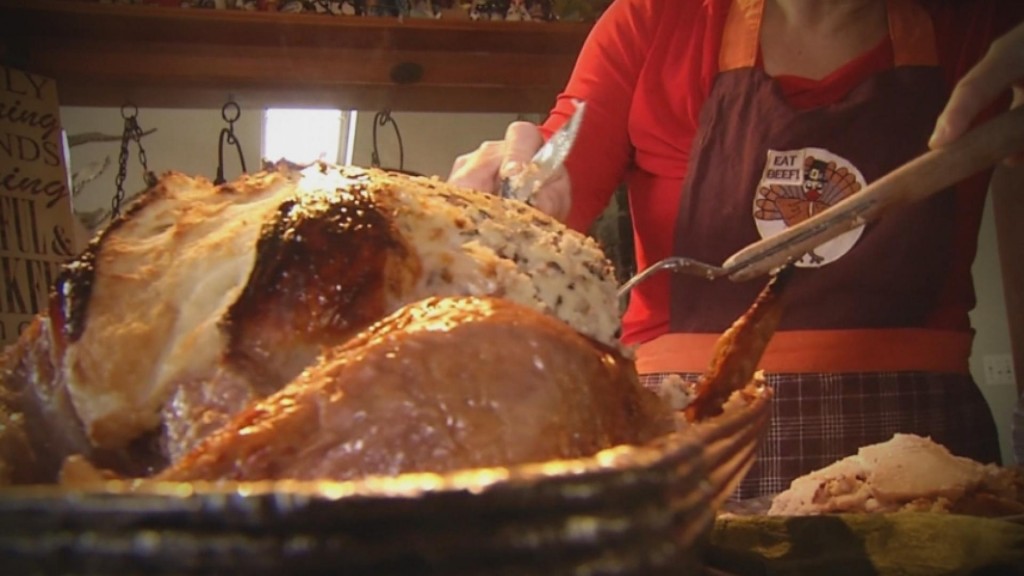 (CNN) – Like everything else lately, Thanksgiving is getting more expensive.
Market research firm IRI predicts this year's meal could be about 13.5% more costly than last year.
The company compared retail prices for some Thanksgiving foods, like turkey and other meat, baking essentials, beverages and side dishes.
Promotions in the coming weeks could help lower the cost, but IRI doesn't expect that to sway prices too heavily.
Shoppers are probably aware they might have to shell out more for holiday food given how high grocery prices have been lately.
According to an IRI survey, about 39% of consumers expect to pay more for Thanksgiving meals, even though they're planning to buy the same amount of food.