Tennessee mother honors late son's memory by serving others on Thanksgiving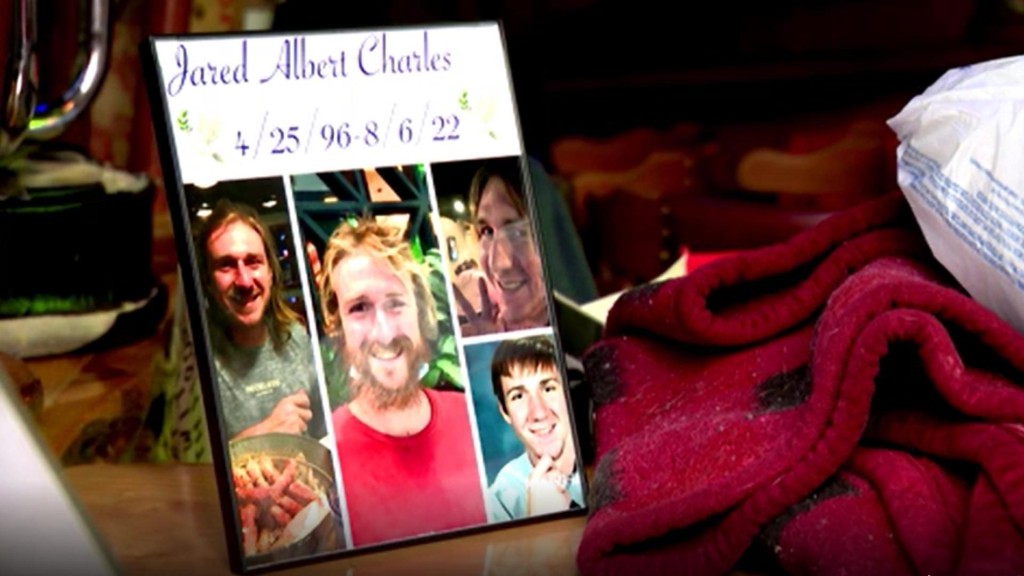 NASHVILLE, Tenn. (WTVF) – A local bar in Nashville, Tennessee took a break from serving alcohol on Thanksgiving to open its doors to those experiencing homelessness.
At Doc Holliday's Saloon, they handed out coats to those in need.
The event was put on to honor Jared Charles' memory.
Charles' mother, Michele Charles, says her son died from a fentanyl overdose while living on the streets.
They also gave out food to people, according to the bar's general manager.
Speaking on Jared Charles' death, William Guarino of Doc Holliday's Saloon said, "We're like a family down here, so it was a major loss."
Jared Charles' mother also spoke about her son's memory.
"Jared was one of a kind, he took the road less traveled I guess you could say, he was brilliant, he was probably more read than a Rhodes scholar… he got diagnosed with schizoaffective disorder, and he would hear voices," Michele Charles said.
Michele Charles says her son went to college in Kentucky on a scholarship, and then his life took a turn.
"Long story short, he was in and out of treatment and did not like the medications that were prescribed for him… the side effects were really devastating, and he ended up being homeless," she said.
She explained that the drugs her son took "to feel better about his mental illness, the drugs he got were laced with fentanyl."
Talking to her son's community helps her cope.
She hopes by sharing his story, she can save lives.
"He had a heart of gold, and I just know that his legacy is going to move on."