Television stolen from house, sheriff's office looking for suspects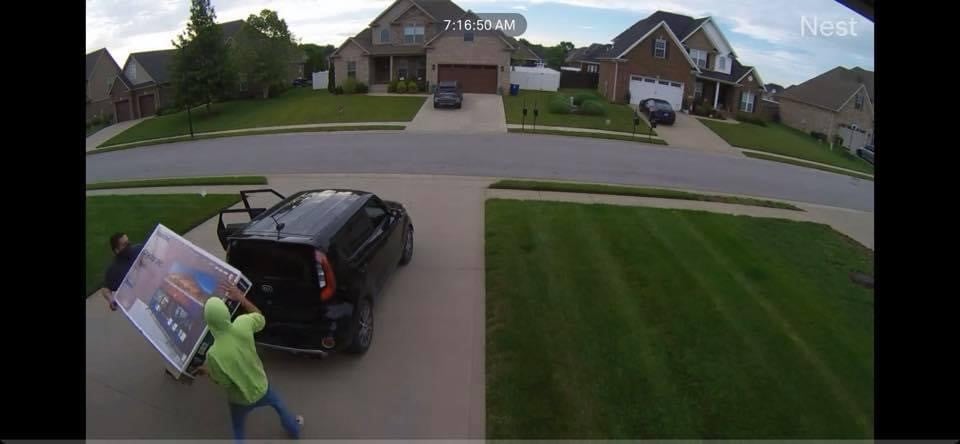 UPDATE: According to the Warren County Sheriff's Office, the individuals have been identified.
---
BOWLING GREEN, Ky. – A television was stolen out of a garage of a resident in the Ivan Downs and Belle Haven Boulevard neighborhood near Jody Richards Elementary Tuesday morning.
As you can see in the pictures, two men are seen taking a television still in its box and placing it into black KIA box-style four-door vehicle, according to authorities.
One man was wearing a dark shirt and the other was wearing a neon yellow hoodie with jeans.
The thieves backed into the resident's driveway and took the television, according to a Facebook post from the sheriff's office.
The passenger can be seen holding the television to the roof of the vehicle as they drove away.
While the TV was apparently broken and about to be put out with the trash anyway, the sheriff's office believes the two will likely be driving the same vehicle and looking for similar theft opportunities in other neighborhoods.
If you have video surveillance of the vehicle or know the men responsible, contact the Warren County Sheriff's Office at (270) 842-1633.