Subject of Thursday manhunt now accused of child sex crime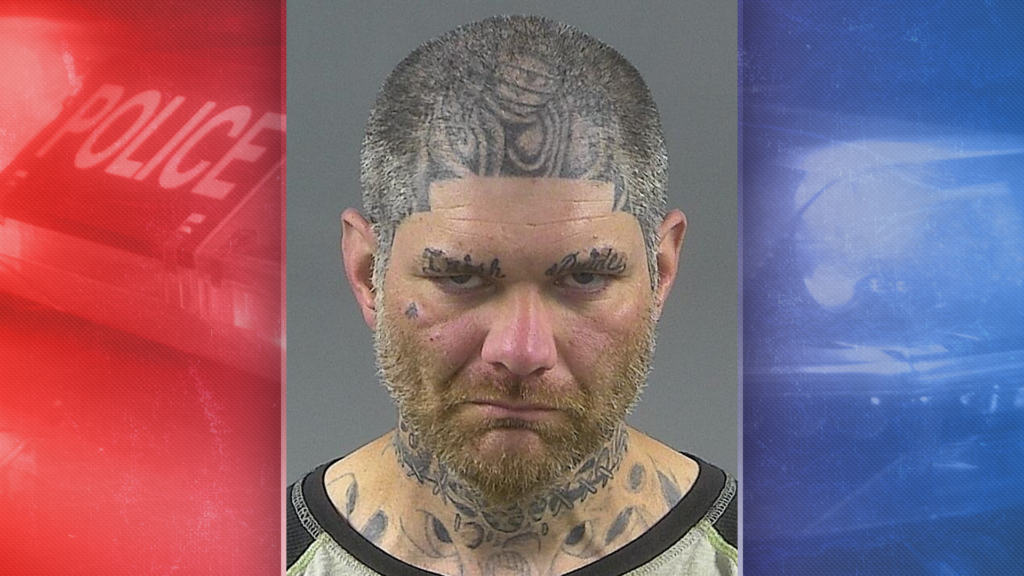 BOWLING GREEN, Ky. – A man accused of speeding away from a traffic stop Wednesday and leading police on a manhunt the following day was charged Friday in a warrant accusing him of a child sex crime and other felonies.
Wednesday, a state child protection agency notified Bowling Green police of an allegation that Christopher Gregory, 35,  asked a 12-year-old girl in a profane manner to take his phone, go into a bathroom and shoot a video of her genitalia, according to his arrest citation.
Police, on Thursday, caught up to Gregory on Creason Street, and attempted to stop him as he was driving a motorcycle that had been reported stolen, according to the citation. Police ordered him off of the motorcycle at gunpoint before they said he sped away.
Thursday, police searched the area around Catherine Drive and South Sunrise Drive after people reported seeing Gregory in that area. Police recovered the motorcycle in a wooded area behind 1759 Catherine Drive.
Police found Gregory Friday inside of an unoccupied home at 708 Old Morgantown Road, according to his arrest citation.
He initially denied all allegations but later admitted to being in possession of two stolen motorcycles, according to his arrest citation.
Gregory is charged with use of a minor under 16 years old in a sexual performance, two counts of receiving stolen property valued at $10,000 or more, first-degree fleeing and evading police, tampering with physical evidence and operating on a suspended or revoked driver's license.
Police initially began searching for him Wednesday to serve an unrelated parole violation warrant and to talk to him about the child sex allegation, Bowling Green Police Officer Ronnie Ward said.
He is lodged in the Warren County Regional Jail.