Span Tech, LLC celebrates grand opening of new facility in Barren County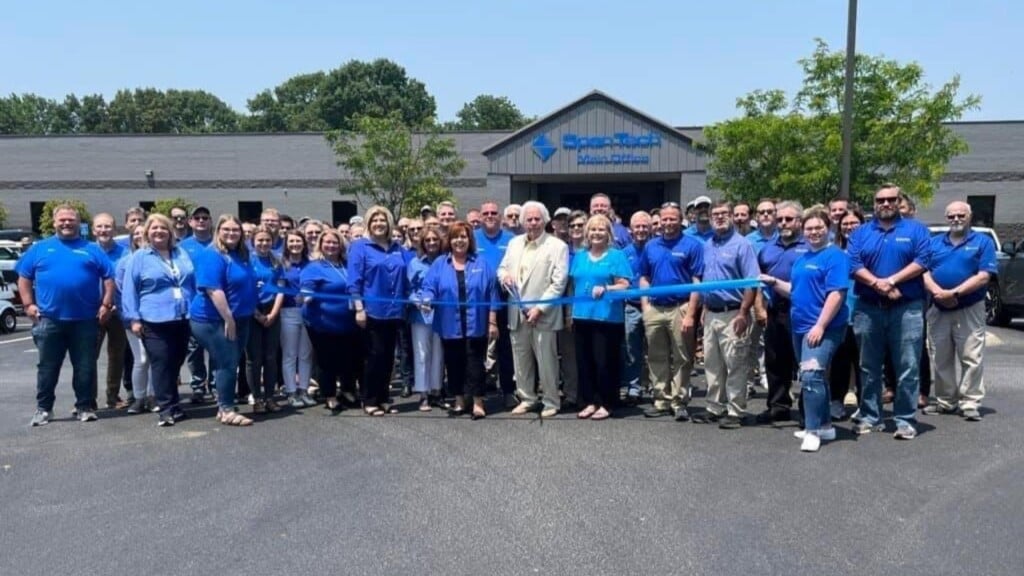 GLASGOW, Ky. – Span Tech, LLC has opened a new 142,000-square-foot facility on Hilltopper Way in Glasgow.
The result dates back to December 2020, when Span Tech unveiled plans to expand their plastic chain conveyor system manufacturing facility in Glasgow, according to a release by the company.
Span Tech then relocated operations on Cleveland Avenue to a larger facility and constructed another 100,000 square feet of space, the release says.
Today, Span Tech says it has given itself a position to meet growing customer demands.
Employees, members of the community, local officials and customers celebrated the latest facility grand opening with a ribbon cutting, along with other festivities.
Some speakers at the event included deputy secretary for the Kentucky Cabinet for Economic Development Katie Smith, Barren County judge executive Jamie Bewley Byrd, City of Glasgow mayor Henry Royse and the president and CEO of Barren Inc, Maureen Carpenter.
Royse congratulated Span Tech on making its vision a reality.