Southwest offers new online options for stranded travelers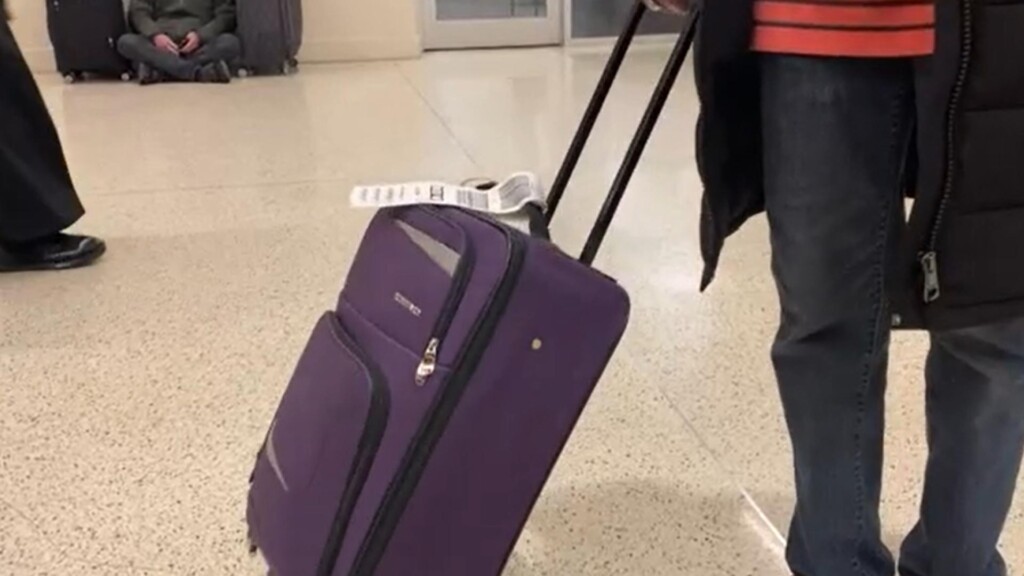 (CNN) – The holiday travel nightmare could end for many as soon as Friday.
It comes as Southwest Airlines canceled another 2,300 flights today, according to FlightAware.
One passenger, Katie Demko, missed her wedding.
"We tried to rebook and there was nothing…We are just devastated," said Demko.
Passengers have also been unable to reach crucial medication and equipment. Others missed days of work, and many are still stranded away from home.
However, there may be a ray of hope.
The nation's largest domestic carrier expects a "full schedule" come Friday.
Mike Santoro, vice president at the Southwest Airlines Pilots Association, said, "That's what we're hearing, and we'll see how that shakes out."
The airline is now offering new online options for canceled customers.
Flyers with plans through Jan. 2 can now request changes to their fare without having to pay additional charges, submit for missing bag information and submit for reimbursement of expenses, such as hotel costs, food and taxis.
But for some travelers, it's of little comfort.
The airline has released a new apology about the matter, this time from their chief commercial officer, who vows to rebuild customer trust.
"We're focused on restoring the reliability and level of customer experience we expect of ourselves and you expect of us," chief commercial officer Ryan Green said.
The company is warning it could take days to clear the back-log of stranded people and lost luggage.
Looking ahead, while Southwest expects a full schedule, the airline has canceled 39 flights for Friday, according to FlightAware. That's compared to more than 2,300 canceled flights Thursday.
We continue to experience high call and social inquiry volumes. Please check your flight status and explore self-service options here: https://t.co/WIFDwb9epE pic.twitter.com/PCMDOYGHON

— Southwest Airlines (@SouthwestAir) December 26, 2022