Sophia Rosing pleads not guilty for charges stemming from UK incident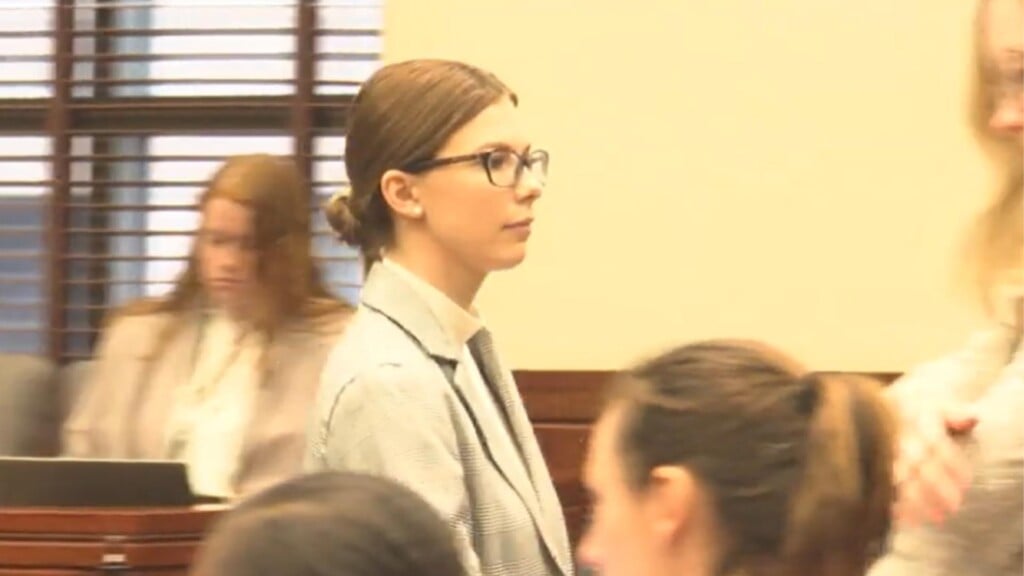 LEXINGTON, Ky. (LEX 18) – Sophia Rosing appeared in court today and did not mutter a word as her attorney pled not guilty to the charges on her behalf.
In November, a video recording showed Rosing trying to enter a campus dorm.
Student Kylah Spring kept her out because she didn't have an ID. Then, the video shows who police say is Rosing, using racial slurs and hitting Spring.
That video hit TikTok and went viral, and Rosing is now banned from campus.
She appeared in Fayette Circuit Court this morning in front of judge Lucy Vanmeter, where her attorney pled not guilty to six different charges.
The 22-year-old is charged with assaulting a police officer, three counts of fourth-degree assault, disorderly conduct and public intoxication.
Rosing will appear back in Court in May for a pretrial and status hearing.