Seniors over 70, school personnel vaccinated at Med Center Health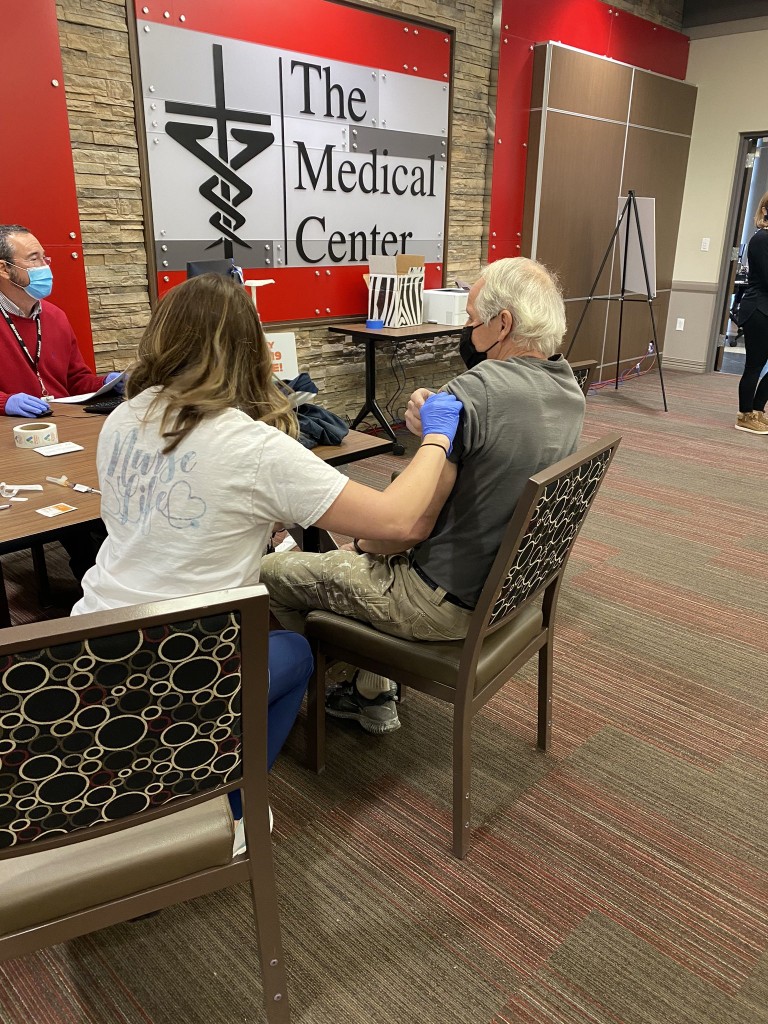 BOWLING GREEN, Ky.- Phase 1b of the COVID-19 vaccine began Monday at Med Center Health. This includes people over 70 years old, school personnel and first responders. 
"We talk about normalcy, and I think our community members may have a lot more of that today than they did yesterday," said Bowling Green Independent School District Superintendent Gary Fields. 
Fields was one of the people vaccinated Monday, and hopes to set an example. 
"There's still questions in our community and our country about 'is the vaccine the right thing to do' and I wanna say it is. I've been a COVID positive patient here in town that was very public back in August, and I think if I'm going to lead our school district and try to be a leader in this community for our community and for our students, that I need to set the example," said Fields.
Fields said this is a turning point in the pandemic and a game changer for the future. He said over 70% of the school district staff is planning on getting the vaccine. 
Melinda Joyce from the Med Center explained why Phase 1b includes these populations. 
"First of all, we need to get our kids back in school. So we need to make sure we have all of the personnel able to be vaccinated. Because it is so very important that we have our children back in school. Then of course the first responders go along with the healthcare workers. And then for the 70 plus age group, those are the folks that really are the most vulnerable to COVID," said Joyce.
The Med Center is currently only giving out the Pfizer vaccine but also have shipments of the Moderna vaccine that they are planning on using soon. They have pledged to give out 100% of the vaccines they have received. Staff say they have a goal of giving out 570 vaccines each day, as appointments allow. 
They don't have an exact timeline of when the next phase, 1c, will begin, as it depends on when they get another shipment of the vaccine. To make an appointment, people who qualify can text 'SENIOR' to 270-796-3200 or email vaccine@mchealth.net. They are stressing to not call the hospital's main line, and to be patient if you don't get an immediate response.