Semi crashes into Allen County house; driver injured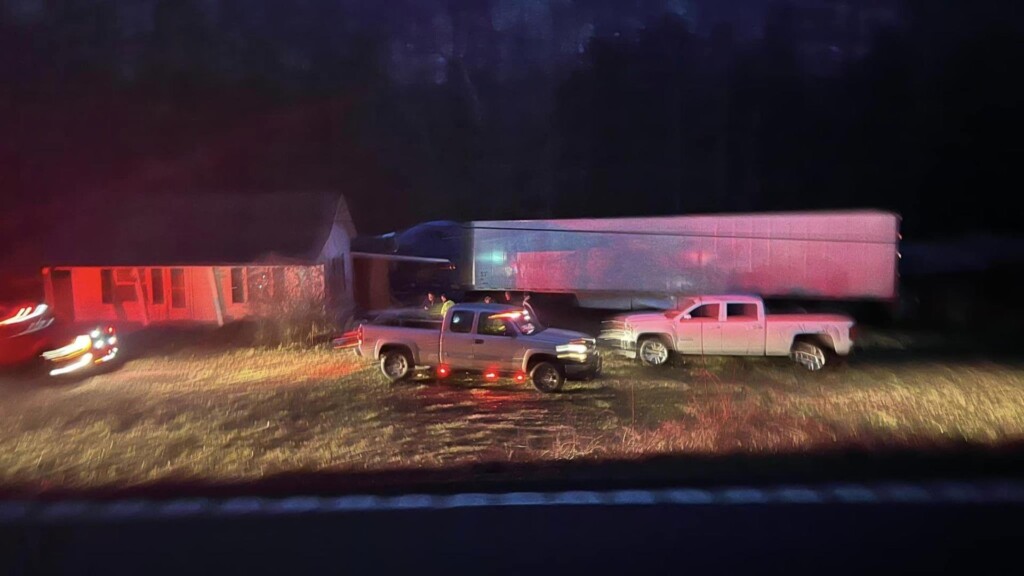 SCOTTSVILLE, Ky. – Allen County officials say a semi struck a house yesterday evening.
Around 4:30 p.m. on Tuesday, deputies with the Allen County Sheriff's Office responded to the 8700 Block of Franklin Road. Deputies arrived on scene for an injury collision involving a semi truck crash into a house.
Officials say the house was unoccupied at the time of the collision.
The driver of the semi-truck was transported by EMS with non-life threatening injures, according to the Allen County Sheriff's Office.