#SCKStrong brings smiles to the community throughout pandemic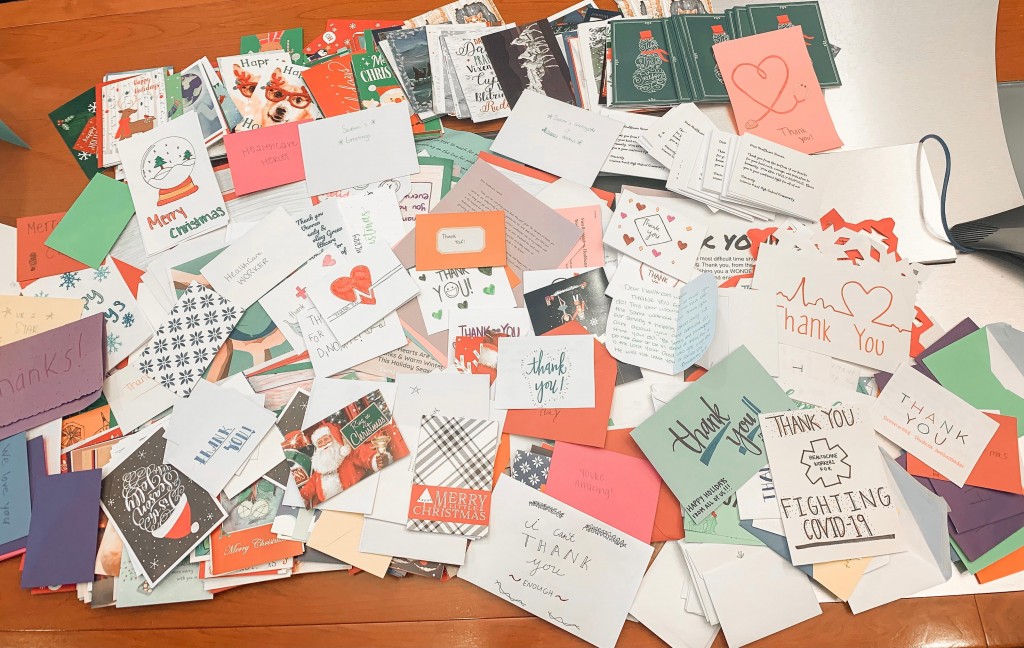 BOWLING GREEN, Ky.- The SCK Strong campaign created by the Bowling Green Area Chamber of Commerce is continuing to bring positivity to the community, especially during the holiday season. 
Meredith Rozanski, COO of the Chamber of Commerce says that they created this campaign because frontline workers have been working tirelessly to fight this pandemic. They wanted to do something to lift the spirits and make sure the community doesn't experience COVID fatigue. 
Through their SCK student ambassadors, they put together a Christmas card campaign and had high school students write thousands of Christmas cards to the hospitals in the area. 
They post the positive acts they do on social media with the #SCKStrong hashtag in hopes that it will inspire people to remember the good going on in the community. 
"Really just wanted to show them encouragement, that they really do have the community behind them and lift their spirits going into the holidays and we plan to continue this going into 2021. Because as I said, we've still got a while to go. So we want to make sure everyone hangs in there, sticks together and that we continue to grow as a community. There really are a lot of good things going on and so we want to make sure we highlight those," said Rozanski. 
Next month, the chamber is partnering with middle schools to do something special and February they will be partnering with elementary schools.