Record-setting python captured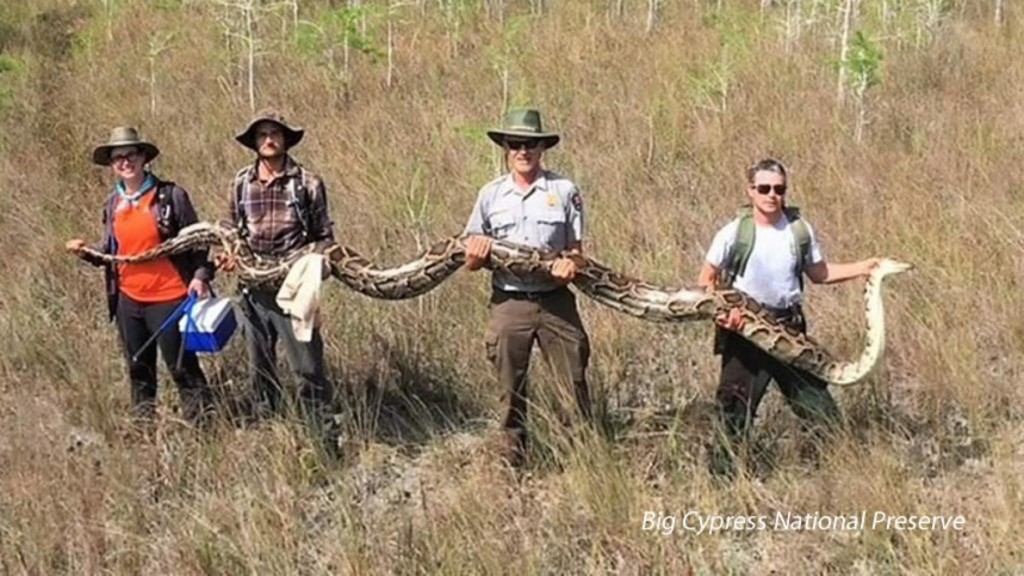 (WBBH/NBC News) Researchers have removed a record-setting python from Florida's Big Cypress National Preserve.
A crew found the snake, the ever found in Big Cypress National Preserve, while they were tracking another.
By tracking male pythons with radio transmitters, researchers can find nearby breeding females, which is how they found the massive mom-to-be. She was more than 17 feet long, weighed 140 pounds and contained 73 developing eggs, according to a Facebook post from the preserve.
Read more: http://bit.ly/2D2JI3H