Pursuit ends in arrest of Franklin man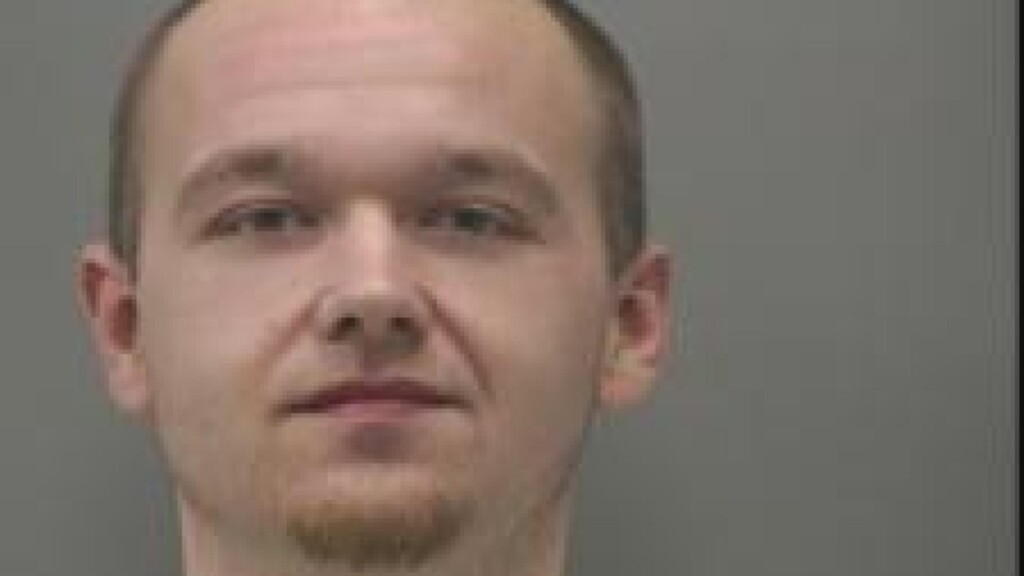 FRANKLIN, Ky. – A Simpson County man has been arrested after police say he led them on a chase.
The South Central Kentucky Drug Task Force says William J. Frye, 27, was operating a Gold 2002 Chevy Trailblazer Wednesday on Nashville Road near the Take 5 Car Wash.
Authorities say they confirmed Frye had three active misdemeanor arrest warrants out of Simpson County before conducting a traffic stop.
Frye was informed about the active warrants before authorities say they asked him to exit his vehicle. However, Frye let a passenger out before driving off to a field near KY 100, officials say.
When police attempted to stop Frye, they say he tried to collide with multiple Simpson County deputy cruisers and civilian traffic.
The pursuit ended at this time due to the threat to the public.
Authorities later found Frye on Bowling Green Road near Lewis Manor, where they say he attempted to run. The drug task force then arrested him without further incident.
A search of his vehicle led to the discovery of a syringe containing suspected methamphetamine.
In addition, authorities say a victim told them they were almost struck head-on by Frye while with their 3-year-old child.
Frye faces charges of first-degree fleeing or evading police (motor vehicle,), reckless driving, disregarding a traffic control device (traffic light), disregarding a stop sign, seven counts of first-degree wanton endangerment of a police officer, two counts of first-degree wanton endangerment, second-degree fleeing or evading police (on foot), first-degree possession of a controlled substance, first offense (methamphetamine) and drug paraphernalia – buy/possess.
He remains in the Simpson County Detention Center.