Pro Choice protesters march through downtown BG to County Courthouse
One week post Roe v. Wade overturn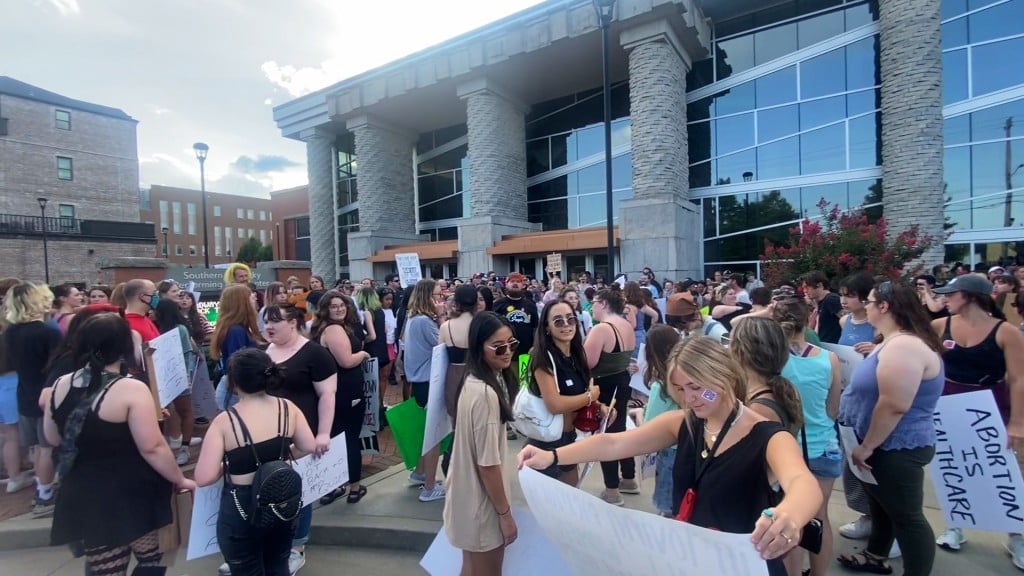 BOWLING GREEN, Ky. – Friday evening, people gathered together in the heart of Downtown Bowling Green to protest the Supreme Court's decision to overturn Roe vs. Wade.
Pro choice protesters met and created signs outside of the Southern Kentucky Performing Arts Center. Then, they took off through downtown toward the Warren County Justice Center.
Many of the protesters were chanting "My Body, My Choice" as they began marching toward the city square.
The protesters say they hope legislation hears their protests and advocates for legalized abortions throughout the nation once more. 
Event Co-organizer Lauryn Goodson said, "There was nothing local for anybody to come together and fight against what is happening to us right now. So, we decided that it would be a good thing for all of us to get together to do this."
Goodson says that the closest protests to here were Nashville, Lexington or Louisville.