Out-of-state fugitive captured in Edmonson County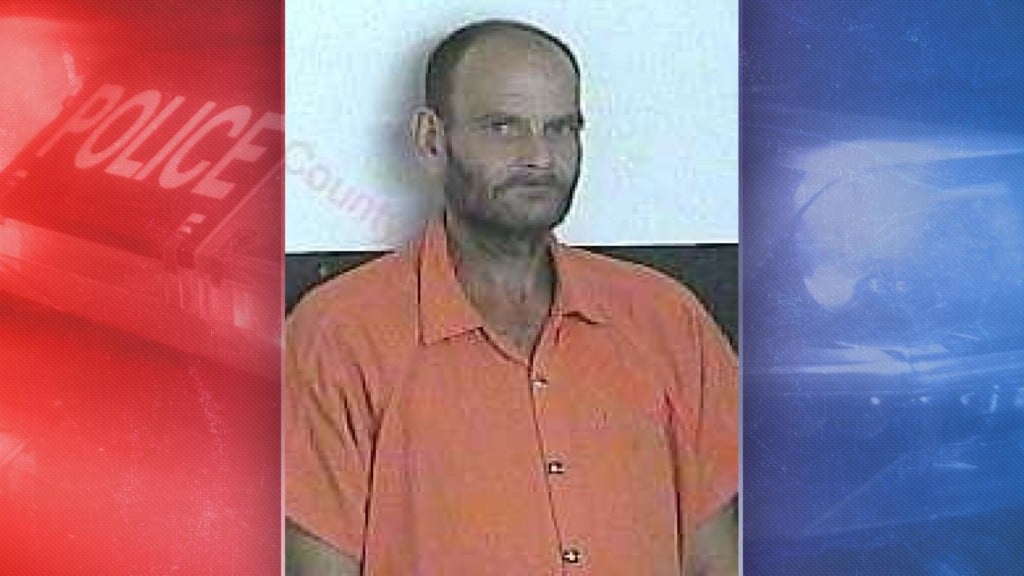 MAMMOTH CAVE, Ky. – Edmonson County Sheriff's deputies arrested an out-of-state fugitive on Monday who was wanted for multiple felony warrants in Indiana.
Deputies were dispatched to the 200 block of Pine View Drive in Mammoth Cave on Monday evening for a complaint of trespassers, according to a release from the sheriff's department.
The caller provided deputies information that at least one of the individuals may have a warrant out for arrest, and both may be armed with firearms, particularly an AR-15, according to the release.
When deputies arrived on scene, they found two individuals matching the description of the trespassers.
One of the suspects was Ralph John Berry, Jr., 46, of Aurora, Ind.
Berry had an  extraditable failure to appear warrant out on seven different charges.
Those charges included:
Felony dealing in methamphetamine/delivery of methamphetamine (amount of 10 or more grams)
Felony possession of methamphetamine/possession of 10 and 28 grams of methamphetamine
Felony intimidation where defendant draws or uses a deadly weapon
Felony pointing a firearm at another
Felony unlawful possession of syringe
Misdemeanor possession of paraphernalia
Berry was placed under arrest and charged with being a fugitive from another state.  No firearms were found.
Berry was lodged in the Hart County Jail to await extradition to Indiana.