Non-profit group replaces Covid-19 cancelled event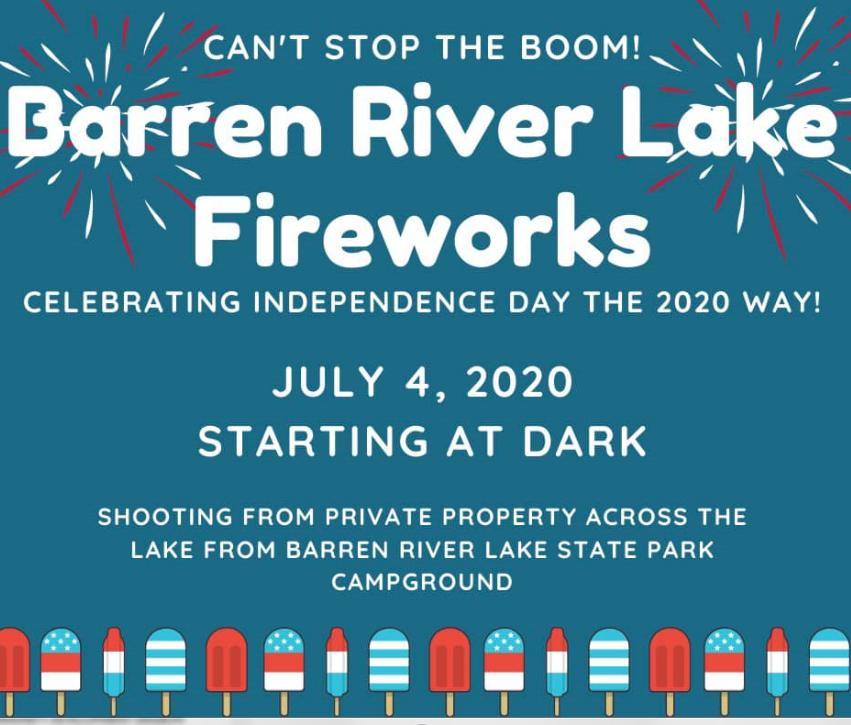 SCOTTSVILLE, Ky. — Helping the Hard Working Inc., a Barren County non-profit organization, announced that it will hold a fireworks show on July 4 at dusk to replace the show cancelled by organizers of the annual Barren River Lake Fireworks. Jamie Bewley Byrd expressed his thanks for donations from businesses, Friends of Barren River, and members in a press release earlier this week.
The newly organized display will take place on privately owned property across the lake from Barren River State Park Campground near Paradise Point. It will take place at an elevation 100 feet higher than in previous years, and is scheduled to last 20 to 25 minues.
Organizers remind the public that parking is not allowed on the sides of the highway, on the bridge or on the private property from whence the show will originate. Helping the Hard Working Inc. will be selling tee shirts to commemorate the occasion. To pre-order or for more information, email
jamie@extremecheergym.com
.