New principal announced at Warren East Middle School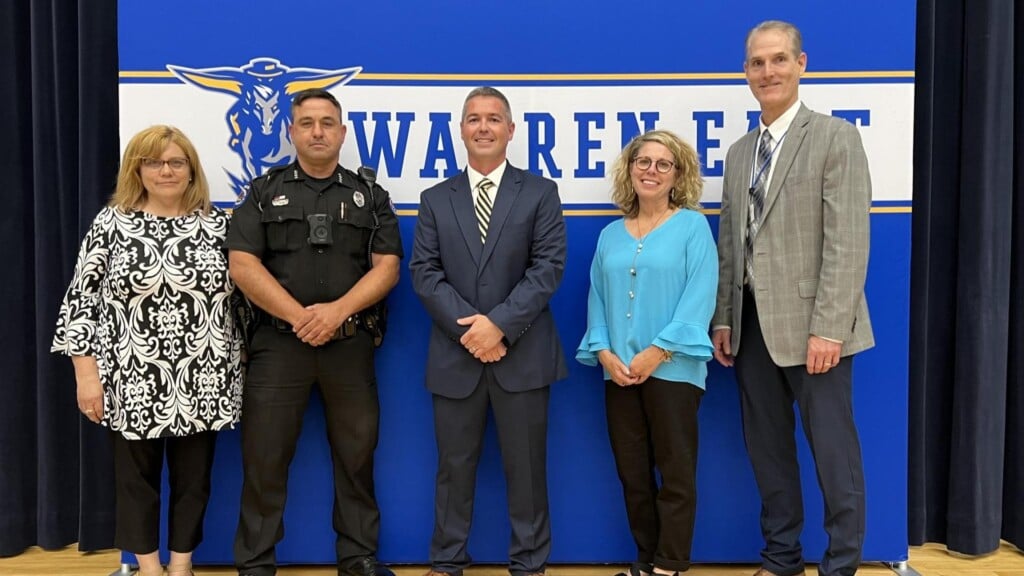 BOWLING GREEN, Ky. – Jonathan Vaughn has been named the next principal of Warren East Middle School.
According to Warren County Public Schools, Vaughn has been an educator for 15 years, serving most recently as the assistant principal at Warren East High School for the past four years. Previously, the district says he served as dean of students for one year at WEHS. Vaughn has also taught world civilization, U.S. political science and government and served as an academic interventionist.
Additionally, Vaughn has been an instructor for the Nazi Germany and the Holocaust class at The Summer Program for Verbally and Mathematically Precocious Youth at Western Kentucky University.
"I look forward to working alongside Mr. Vaughn as he transitions from Warren East High School the past five years to leading Warren East Middle School as our next principal," stated Rob Clayton, superintendent of WCPS. "The relationships already established in the Warren East community will serve him well and his previous administrative performance gives me tremendous confidence in what opportunities lie ahead for the Warren East Middle School community. I admire his ability to lead with confidence and humility, while also maintaining a collaborative approach toward adaptive leadership. Mr. Vaughn is excited to get started as preparations are well underway for an outstanding 23-24 school year."
Vaughn stated, "I want to thank our WEMS Site Based Decision Making Council and Mr. Clayton for their confidence and trust in me. For the last five years, I have had the privilege of serving the Warren East community at Warren East High School, and I look forward to moving across the parking lot to Warren East Middle School where I will continue to serve the community I love. To be named the lead principal of any school is a privilege, but to be named the principal of Warren East Middle School is an honor that I accept with humility and excitement. As we move through the summer, I'm looking forward to working with our middle school team, learning, listening and preparing for the first days of school, so on day one we are ready to best serve the students of Warren East Middle School. Our fundamental goals will not change – we want to provide students every opportunity to be successful while working and learning in a school where they feel safe and loved – a school in which they can continue to be proud."
WCPS says Vaughn graduated in 2006 with a bachelor of arts in social studies and received his master of arts in education in 2011. He also obtained his rank 1 in education administration and leadership, levels one and two certification in administration in July 2016. All of the education mentioned above was earned at WKU.
He will begin as principal starting July 1.