New accessible pedestrian bridge installation underway at Mammoth Cave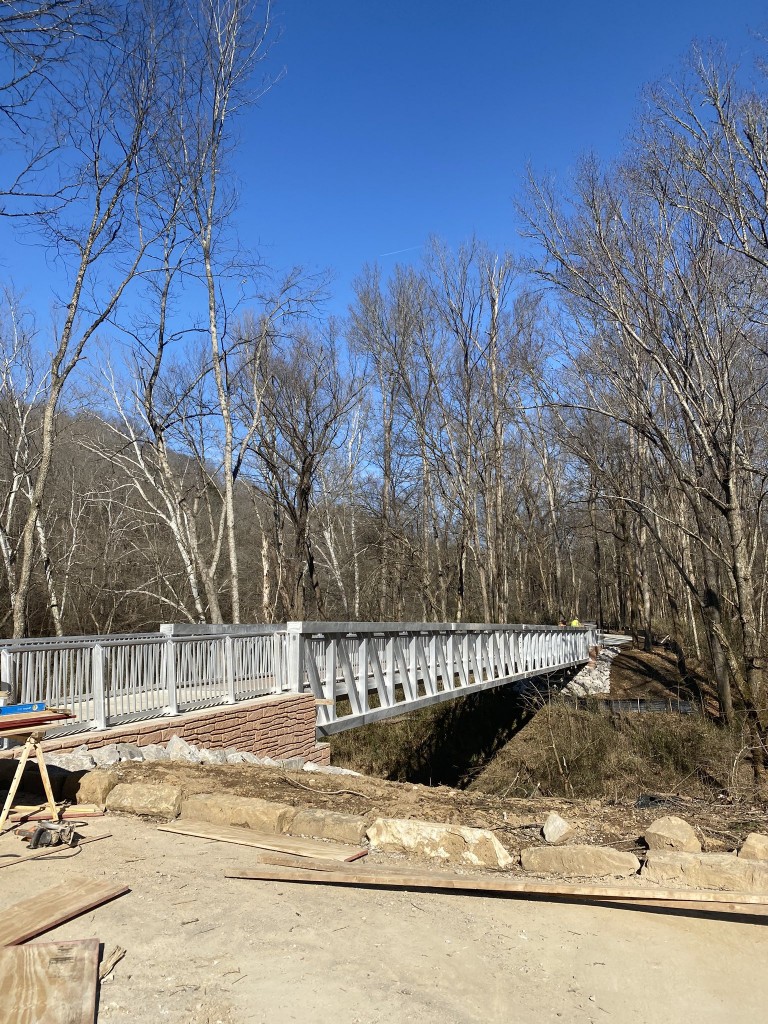 MAMMOTH CAVE, Ky.- Mammoth Cave National Park has closed the Green River Ferry in order to install a 200 foot new pedestrian bridge. 
The bridge was made to be fully accessible for small children and handicapped people, with large window panels to look out over the Echo River. The new structure creates a loop trail for the Echo River Springs accessible trail that is a little over a mile long and joins back to the parking lot. 
Also under construction is a kayak and canoe lift to the left of the bridge. This will allow visitors to load themselves directly into the water while avoiding traffic from the ferry. 
Molly Schroer, public information officer for the national park said she hopes these new developments will grant people more access to the array of resources and things to do at the park. 
"We hope that people come down here and use it of all abilities. And we're happy to be able to share the environment in Mammoth Cave with everyone no matter what your ability to come. You know we try to offer whenever we can those opportunities, especially in the cave we have accessible tours fully accessible for people to go down there and enjoy the cave environment and bringing that up to the surface is important too," said Schroer. 
Schroer said that both of these areas are expected to be completed and open to the public in the spring.