National Corvette Museum Skydome to be resealed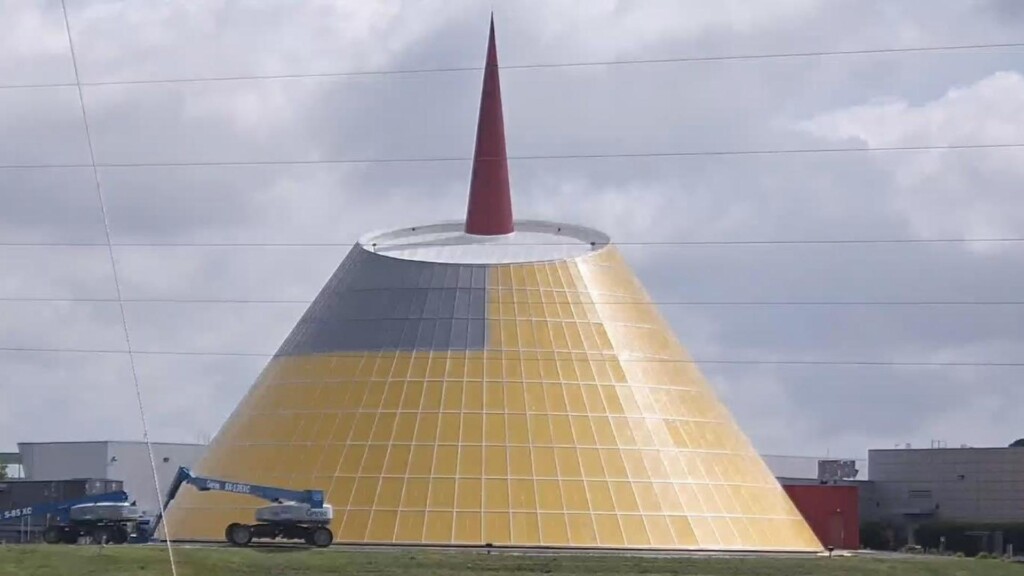 BOWLING GREEN, Ky. – For the next few weeks, the Skydome at the National Corvette Museum may be looking a bit different.
In a Facebook post, the museum says the structure is in the process of being resealed to help preserve the building and collection.
Once work is complete, the museum says the Skydome will be back to its initial color and appearance.