Music celebration of Mammoth Cave to take place on Saturday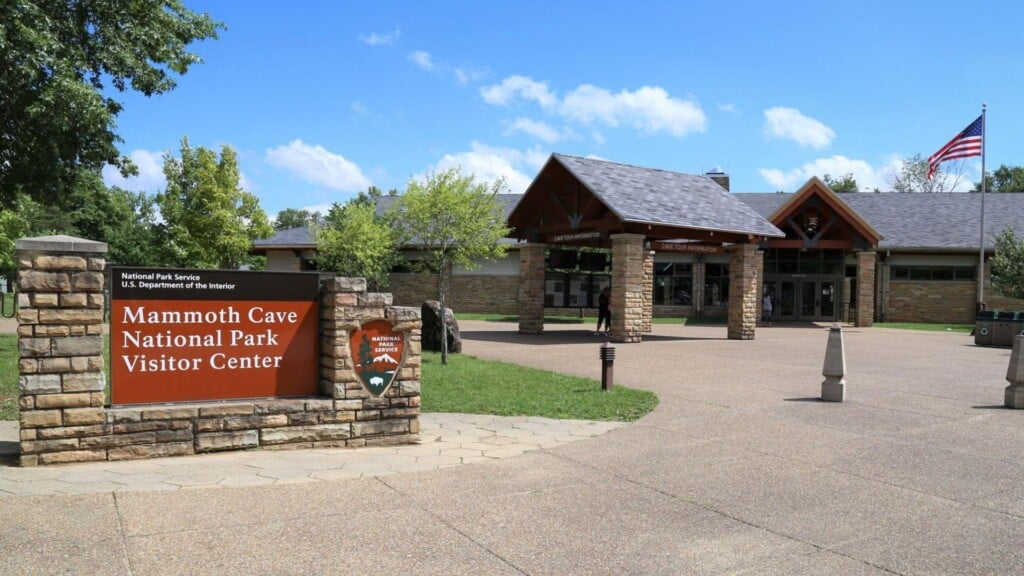 MAMMOTH CAVE, Ky. -Mammoth Cave National Park is hosting a day of special activities to celebrate the upcoming musical performance of the Louisville Orchestra.
Mammoth Cave National Park says the concert is taking place at the park's outdoor amphitheater on Saturday, April 29.
A ticket lottery was held in February with an overwhelming public response of ticket applications. All spaces for the event were quickly filled.
The special events surrounding this performance will take place between 9 a.m. and 2 p.m.
One ranger-led program will begin at 11:30 a.m. to explore over two centuries of musical performances inside the cave. A second program will take place at 1 p.m., where park rangers, singers with the Louisville Chamber Choir and the music director of the Louisville Orchestra, Teddy Abrams, will gather to discuss Abrams' inspiration for his musical piece titled "MAMMOTH."
The park says two short musical selections will be presented from the program.
In addition, Mammoth Cave National Park says visitors on Saturday can catch part of a documentary about the planning, development and execution of the two Louisville Orchestra Cave performances before and after the 1 p.m. discussion at the amphitheater.
For children's activities, families can plan to start at 9 a.m. with programs focusing on personal connections with music, where children will draw and color music from the Ballad of Floyd Collins and interact with different instruments.
All amphitheater events are free to the public.
Parking is limited and will only be permitted inside the Mammoth Cave Campground, which will be closed Saturday to allow the parking option. Once the campground is full, no additional parking will be available.
All cave tours will be suspended the day of the performances as well.
Flint Ridge Road will be closed from the intersection with Mammoth Entrance Road and Great Onyx Road on Saturday. All park trails and riverways will remain open.