Metro Nashville police hold briefing on school shooting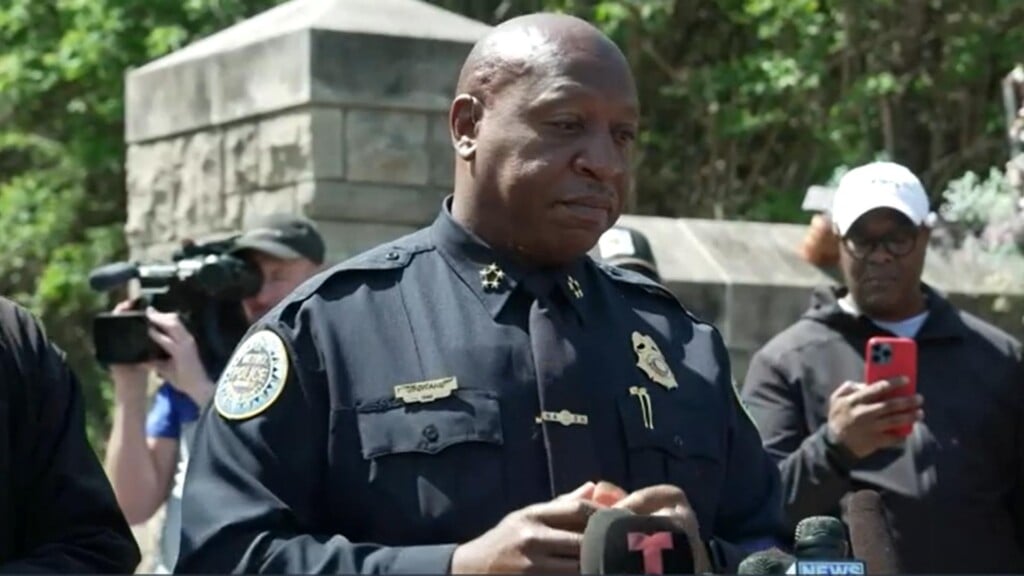 NASHVILLE, Tenn. – Metropolitan Nashville chief of police John Drake spoke during a briefing Tuesday afternoon about the shooting that claimed six lives Monday morning.
The briefing follows several updates by Nashville police after three students and three staff members died after an active shooter entered The Covenant School, a private Christian elementary school in Nashville.
The suspect, who was fatally shot Monday by MNPD officers, has been identified as 28-year-old Audrey Elizabeth Hale.
During today's briefing, Drake said authorities believe students were randomly targeted and there was "no particular student" the shooter was looking for during the incident.
Drake confirmed yesterday that the suspect is a former student at the school, although he says they have not found a motive at this time.
In addition, the chief of police says the seven guns owned by the suspect were legally purchased.
According to Drake, MNPD authorities did not know who the suspect was before the shooting, and Hale did not have a prior criminal record.
In addition, he said the suspect's parents felt Hale should not own weapons, although the police chief says the suspect's parents were under the impression Hale no longer owned any.
According to Drake, Hale's parents believed the suspect had sold one gun in the past.
Drake says a "manifesto" was found as well, along with a drawn map of the school with possible entry points.