3 students, 3 staff members dead in shooting at Nashville school, police say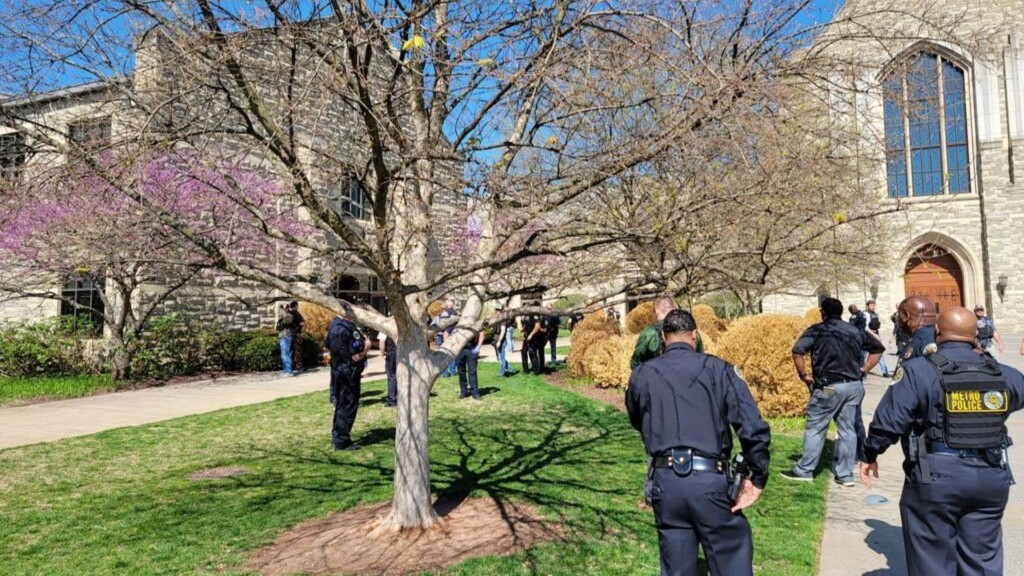 NASHVILLE, Tenn. – Authorities confirm three children and three staff members are dead after an active shooter event at an elementary school.
Metropolitan Nashville authorities say two of their officers went toward the sounds of gunfire, engaged and fatally shot the suspected shooter, identified as 28-year-old Audrey Elizabeth Hale from Nashville, who authorities say identified as transgender.
Police say the shooting took place at The Covenant School, a private Christian elementary school located at 33 Burton Hills Drive in the Green Hills area of Nashville.
Nashville Fire Department stated on Twitter this morning at 10:39 a.m. that they had multiple patients as they responded to the scene.
Nashville chief of police John Drake said during a briefing around 4:30 p.m. that the suspect is a former student at the school and that this was a targeted shooting.
Authorities also say they have located a map drawn of the school with potential entry points and that the suspect had done prior surveillance.
According to authorities, the victims were identified as Evelyn Dieckhaus, Hallie Scruggs and William Kinney, who were all 8 or 9 years old, as well as 61-year-old Cynthia Peak, 60-year-old Katherine Koonce and 61-year-old Mike Hill.
The Covenant School has an enrollment of about 200 students from preschool through sixth grade in recent years, according to the school website.
The investigation remains ongoing.