McConnell at T.J. Samson Health Pavilion speaks about COVID-19 impacts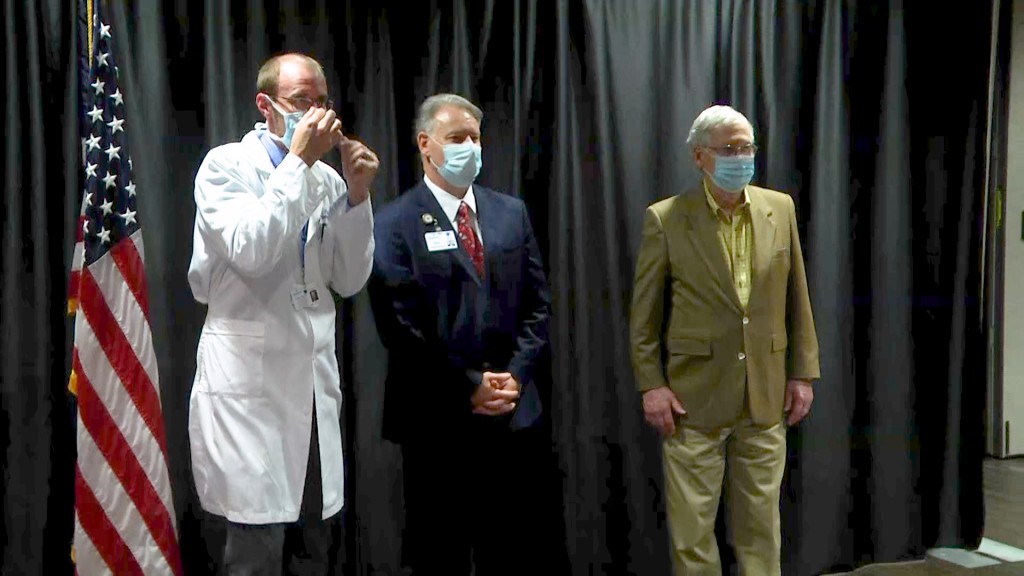 GLASGOW, Ky – In addition to Senator McConnell's stop in Simpson County Tuesday morning, the Senate majority leader also paid a visit to the T.J. Health Pavilion in Barren County.
T.J. Samson Community Hospital has had 36 COVID-19 patients since March 25 with about half of those patients staying for an extended period of time.
The hospital presented McConnell with a knitted gift as a thank you for helping Kentucky get $12 billion during the pandemic through the cares act.
During his remarks, McConnell also emphasized the importance of continuing to wear masks and social distancing.