Matt Chan, Dani Speegle crowned champions on NBC's 'The Titan Games'
Chan, 42, and Speegle, 25, each earned $100,000 and the title of Titan Champion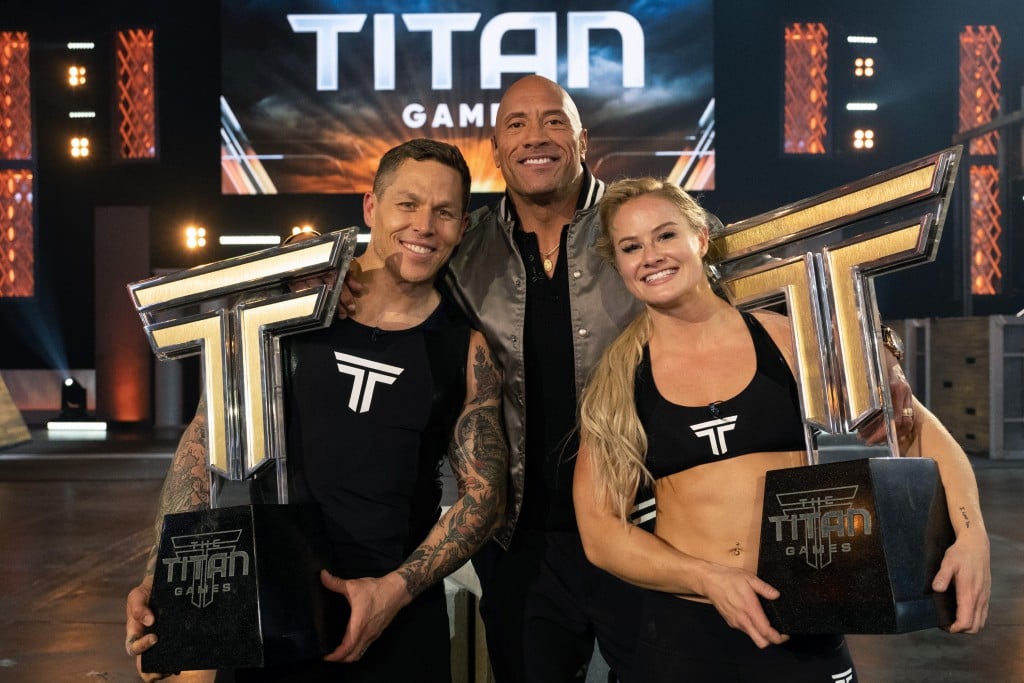 UNIVERSAL CITY, Calif. – Aug. 10, 2020 – After competing among a field of elite athletes in an unparalleled athletic competition, Matt Chan and Dani Speegle have been named Titan Champions on NBC's "The Titan Games."
The series, hosted and executive produced by Dwayne Johnson, along with executive producers Arthur Smith and Dany Garcia, was inspired by Johnson's desire to motivate global audiences to reach their potential for greatness.
Throughout this uplifting series, competitors pushed their bodies to the limit by battling opponents in unforgiving head-to-head challenges that tested speed, strength, agility and endurance as well as mental and emotional fortitude.
"Matt and Dani have showcased exactly what it takes to become a Titan through their hard work, mental toughness and being the hardest workers in the room," Johnson said. "They have overcome incredible obstacles to make it here today, and their stories have inspired millions across the country during these challenging times. I'm very proud of our athletes and grateful to our audience for making this an incredible season."
Chan, 42, a hardworking and determined firefighter, entered the competition focused and with one goal in mind, to win. After a major bicycle accident, doctors said he would never walk again, but Chan never gave up and worked even harder to get back into competition shape. Just a year after his accident, Chan started competing in fitness competition's again. He came to "The Titan Games" shortly after and battled his way to Mt. Olympus during regional competition where he took down NFL Iron Man legend and 10x Pro-Bowler Joe Thomas for his spot as a Titan in the Central Region. Chan maintained his position on Mt. Olympus leading all the way to the Champion round.
Speegle, 25, began practicing gymnastics at 3 years old and started competing at 4. She suffered a back injury at 15 that left her unable to compete. After some personal struggles and tough times battling through an abusive relationship, Speegle found CrossFit while in college and completely shifted her life's direction. With her strong work ethic and mental toughness, she fought to become one of the top-ranked females in the country. She brought that level of focus to "The Titan Games" where she battled her way to become the Central Region Titan, defending her crown straight through to the Titan Championship.