Man and law enforcement officer injured after gunfire exchange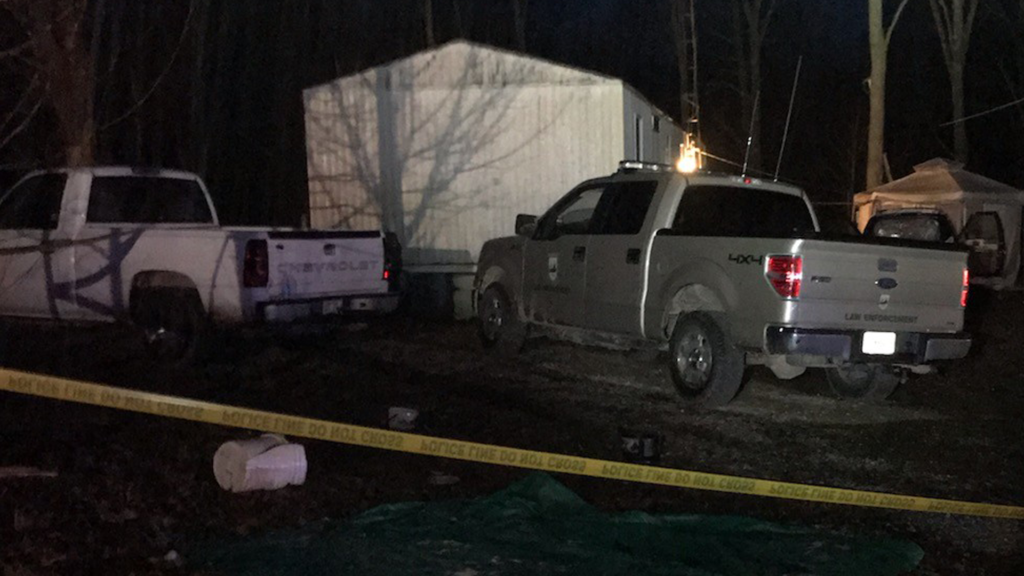 MORGANTOWN, Ky. – A man was listed Thursday morning in critical condition at a Nashville, Tenn. trauma center after Kentucky State Police said he exchanged gunfire with a Kentucky Department of Fish & Wildlife officer.
Butler County emergency dispatch called Kentucky State Police at 1:55 a.m. Thursday to a domestic dispute at 2969 Brownsville Road near Morgantown, KSP Post 3 spokesman Trooper Jeremy Hodges said.
A Department of Fish & Wildlife officer, Jonathan Barks, was close by and responded to assist. When he arrived he immediately encountered Gary Ranburger, who police said was armed with a gun outside of the home, Hodges said. A confrontation ensued and multiple shots were exchanged between Barks and Ranburger.
Barks fired his duty weapon and struck Ranburger multiple times. Ranburger was taken by medical helicopter to a Nashville trauma center, Hodges said.
Barks received a minor injury during the gunfire exchange, was treated and released from a local hospital.