Man detained after nearly five-hour standoff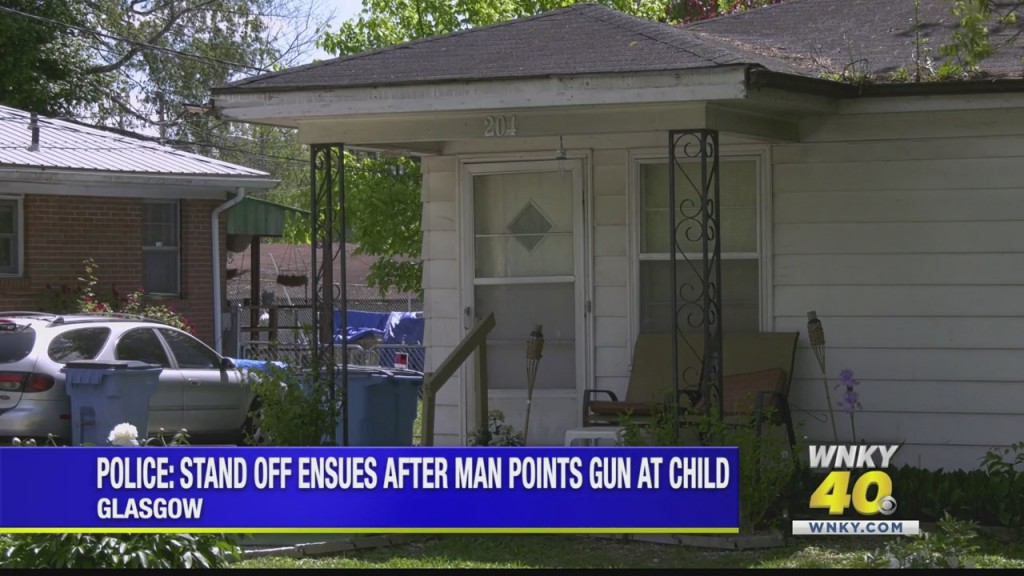 GLASGOW, Ky. – The Glasgow Police Department responded to Humble Avenue after someone reported a man was pointing a gun at a child.
Police say Cannon Pendergrass was behind a residence on Humble Avenue with his hands in his pockets.
When told to show his hands, Pendergrass pulled a handgun from his waistband but kept it pointed toward the ground, according to a release.
Pendergrass then barricaded himself inside a home, ignoring the officers' commands to stop, according to the release.
Officers attempted to negotiate with the man for several hours as he continued to come to the door cursing and yelling obscenities as a large crowd of people gathered in the area to watch.
After nearly five hours, Pendergrass exited the front door and was taken into custody.
Officers conducted a search of the residence and were able to locate a Glock .40-caliber handgun with an extended magazine. No injuries were reported.
Pendergrass was charged with several charges including three counts of first-degree wanton endangerment and possession of handgun by convicted felon.
No one else was inside the home.