Man charged with burglarizing storage unit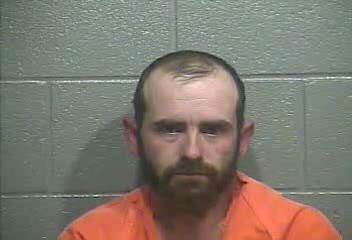 CAVE CITY, Ky. – Cave City police arrested an Elizabethtown man after finding him inside of a storage unit that he was not renting.
Thursday a Cave City police officer was patrolling the storage units on Baker Street when he heard a loud banging on metal coming from Unit 13. The officer checked the unit and noticed it was unlocked. He raised the door to the unit and heard a crash coming from Unit 8, which backs up to Unit 13, according to an arrest citation.
The officer asked three times for the person in Unit 8 to come out with his hands up, according to the citation.
A man then pushed through the metal wall panel, from Unit 8 into Unit 13. Police identified that man as Leon Trulock, 36, and charged him with third-degree burglary, second-degree criminal trespassing, first-degree possession of a controlled substance and first-degree promoting contraband, according to his arrest citation.
Police found a framing hammer and a pry bar that was used in Unit 8 to pull the nails out of the metal wall of Unit 13, according to the citation. Trulock claimed ownership of the pry bar and hammer. He had nails in his pocket that matched the nails in the wall.
He was arrested and taken to the Barren County Detention Center where officials found a glass pipe and methamphetamine on him, according to his citation.
Trulock was arraigned Monday in Barren District Court.