London Police Department honors lost officer; driver charged with murder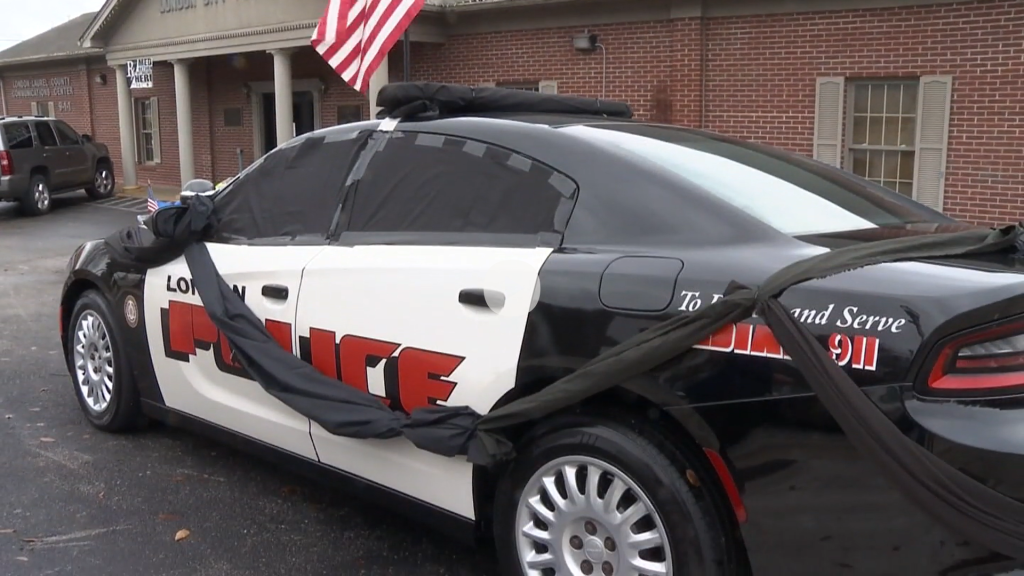 LONDON, Ky. (WLEX) – A community is mourning the loss of a London police officer after he died in an accident over the weekend.
Casey Byrd, the driver in the crash, appeared for his arraignment this morning on a murder charge.
Police charged Byrd with murder on Sunday after police say his car slammed into the cruiser occupied by officer Logan Medlock on South Main Street at Barbourville in London.
Byrd submitted to a breathalyzer test and provided a blood sample. Authorities say the breath test revealed an alcohol level of .294, more than three times the legal limit in Kentucky.
The police station was closed today. A cruiser was decorated in Medlock's honor, and some community members came to leave flowers on the hood of the car.
London mayor Troy Rudder knew officer Medlock well. In fact, it was Rudder who hired Medlock to the city's police force. He was too shaken to speak on camera but offered the following:
"We lost a great young man to a senseless event. We are all praying for comfort for his family and comfort for his brothers and sisters in law enforcement. Those who knew him loved him."
The community will be holding a vigil at 8:30 p.m. tonight at London-Laurel County Farmers Market to honor the memory of Medlock.
Among Medlock's survivors are his wife and their 5-year-old child.