Local man supports son to MLB dream, adopted him in high school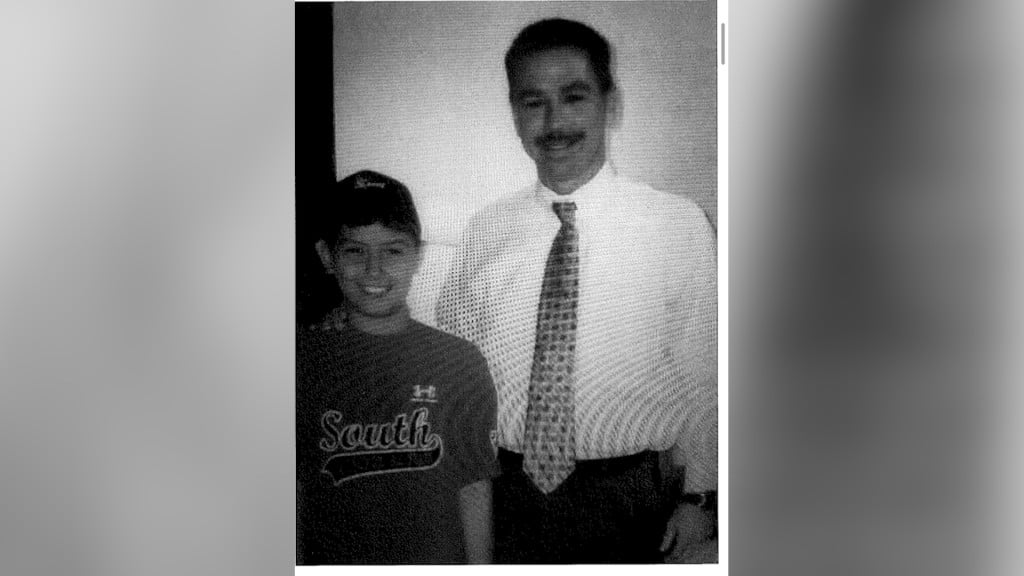 BOWLING GREEN, Ky.-Michael Darrell-Hicks is the first student from South Warren to be signed by a Major League Baseball team. 
"I just randomly got a call the other day and the Angels said they wanted to sign me. And I didn't know I was just in shock," said Darrell-Hicks. 
But his journey throughout his baseball career wasn't an easy one…something his dad, Bart Darrell, saw firsthand.
"Knowing how much he wanted it, how hard he worked for it, and the obstacles he had to overcome to get there…as a parent it doesn't get much better than that," said Darrell. 
He suffered a season-ending injury…two years of Covid…barely playing at one school…and transferring to a new university.
"You had to pick a choice. Either hang it up or give it one more shot for his dream," said Darrell. 
He stuck with it…and clearly that paid off.
He said his parents are his biggest supporters…his mom put him into sports and encouraged him…his dad who came into his life later,has been there for him since he was a kid, and always knew he would make it to the big leagues.
"When I met Michael he was 9 years old and he told me, I remember him telling me, I want to be a professional baseball player. And I thought well I do too. It's very rare I guess that a little kid actually does see that dream realized," said Darrell. 
Michael and Bart's father-son bond is unique.
"We have only spoken publicly about Michael and me once," said Darrell. 
"He legally adopted me my senior year of high school. I didn't have a relationship with my real dad. And I always just thought that that was something negative in my life, but I ended up really benefitting with not having a relationship with my real father and having him instead," said Darrell-Hicks. 
Bart wrote Michael a book when he legally adopted him…with all of the life lessons he wanted his son to know.
"I thought it was the appropriate thing to do to show how grateful I was to get to be part of his life," said Darrell.
It starts off with a heartfelt note to Michael…then 100 pages of life tips like the importance of saving money, the power of handwritten notes, and being a gentleman…to name three of the 50 lessons. He plans on getting it published one day.