KSP: Missing person investigation results in 2 arrested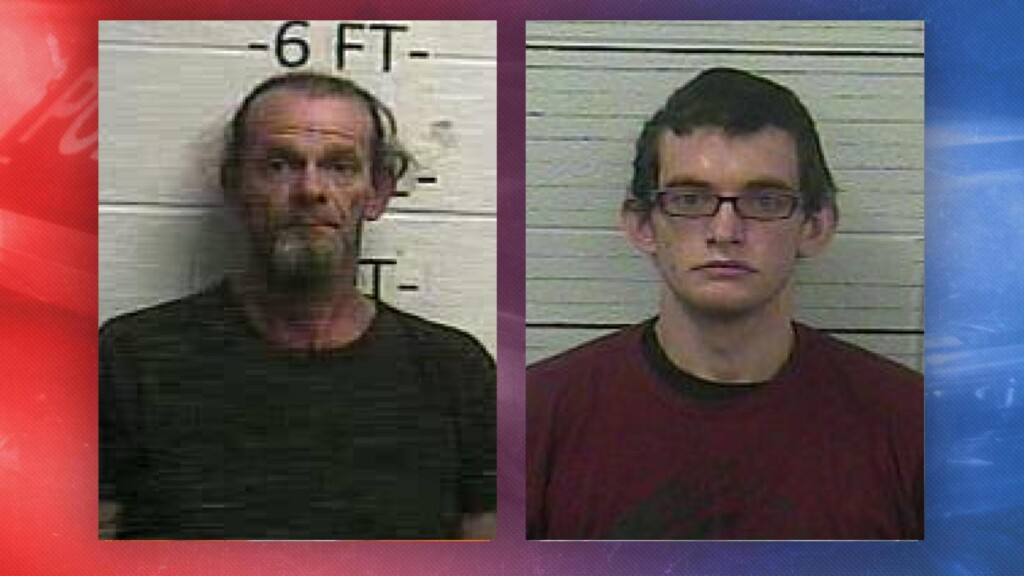 WILLIAMSBURG, Ky. – Two McCreary County men now face a murder charge after the Kentucky State Police says it found remains of a missing man following a six-month search.
On Tuesday around 5 p.m., KSP authorities say they located skeletal remains of Roscoe L. Garland, 54, of Pine Knot.
Garland was first reported missing Oct. 14 from McCreary County, police say. KSP says Garland's remains were on a forest service road in Whitley County.
A KSP detective received information leading to Garland's location during the investigation, police say.
Garland was pronounced dead by the Whitley County coroner. Garland's remains have been transported for an autopsy and positive identification through DNA.
Joe D. Bryant, 48, of Pine Knot and Broderick A. Taylor, 24, of Pine Knot were arrested Tuesday. Both face charges of murder, abuse of a corpse and tampering with physical evidence.
Bryant remains in the Whitley County Detention Center, while Taylor remains in the Knox County Detention Center.
The investigation is ongoing.