Kentucky's GOP candidate for governor unveiled his education plan. Tutoring is a big part of it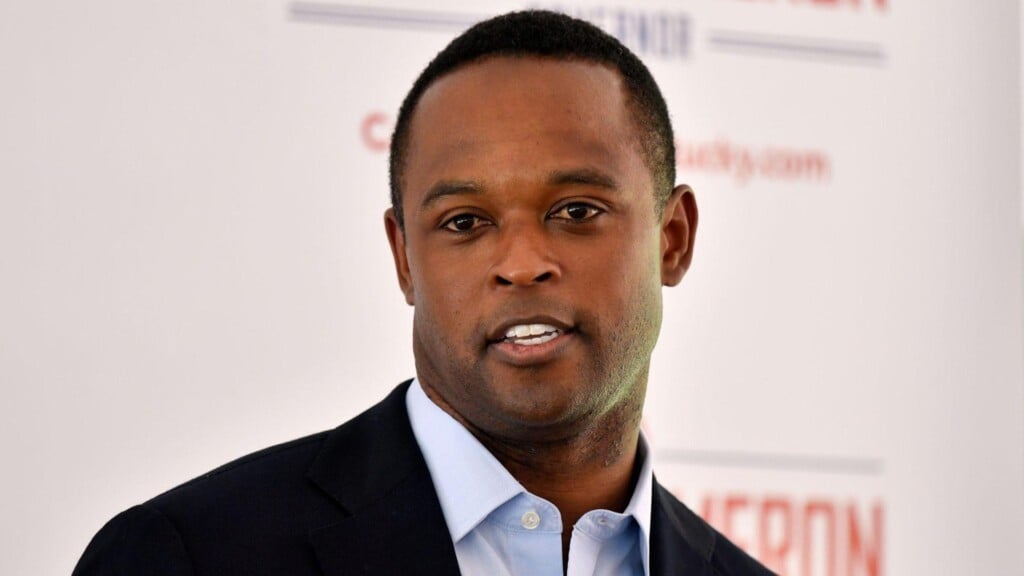 LOUISVILLE, Ky. (AP) — Kentucky should develop a network of state-backed tutoring programs to help students recover from pandemic learning setbacks, Republican Daniel Cameron said Tuesday as the gubernatorial nominee unveiled a plan aimed at undercutting the Democratic incumbent's education record during COVID-19.
Cameron directly blamed Gov. Andy Beshear for widespread setbacks in learning during the pandemic, when schools shifted to virtual learning.
Cameron also proposed raising starting pay for teachers and bolstering classroom discipline as he introduced an education policy blueprint dubbed "The Cameron Catch-Up Plan." It's meant to overcome "generational learning loss" caused by school shutdowns during the COVID-19 pandemic, Cameron said.
Beshear has made support for public education a cornerstone of his term, proposing massive increases in state support for schools, as well as higher pay for teachers and state-backed universal preschool. The November showdown between Beshear and Cameron, the state's attorney general, is one of the nation's most closely watched campaigns this year.
Statewide test scores last fall showed fewer than half of Kentucky students were reading at grade level. Even lower across-the-board scores were posted in math, science and social studies. National test scores showed it's a chronic problem across the U.S. as schools try to recover from the pandemic.
Pandemic-related school closures, a step supported by Beshear, put many students at risk of losing "their God-given potential and their shot at the American dream," Cameron said. His plan would give teachers and parents "the tools our students need to recover," Cameron said. Beshear says his pandemic policies spared lives in a state where virus-related deaths have surpassed 18,000.
Cameron's plan calls for developing an optional, 16-week tutoring program for math and reading instruction. Students who have fallen behind grade level would be given first priority for the after-school and summer instructional program. Cameron said he would ask the GOP-led legislature to set aside funds to provide bonuses for teachers who serve as tutors.
The GOP nominee also proposed raising the base starting pay for new teachers. Such a move would benefit all teachers by leading to an across-the-board increase in educator pay scales, he said. Kentucky lags behind most of the country in average starting teacher salaries, he noted.
If elected, Cameron said his administration would lead efforts to bolster classroom discipline. Several tools for removing disorderly students have been taken away, according to his plan. Lawmakers passed a bill this year that was aimed at defusing classroom disruptions by allowing school administrators to intervene before situations escalate. The measure was signed by Beshear.