Kentucky aims to protect children from human trafficking with new program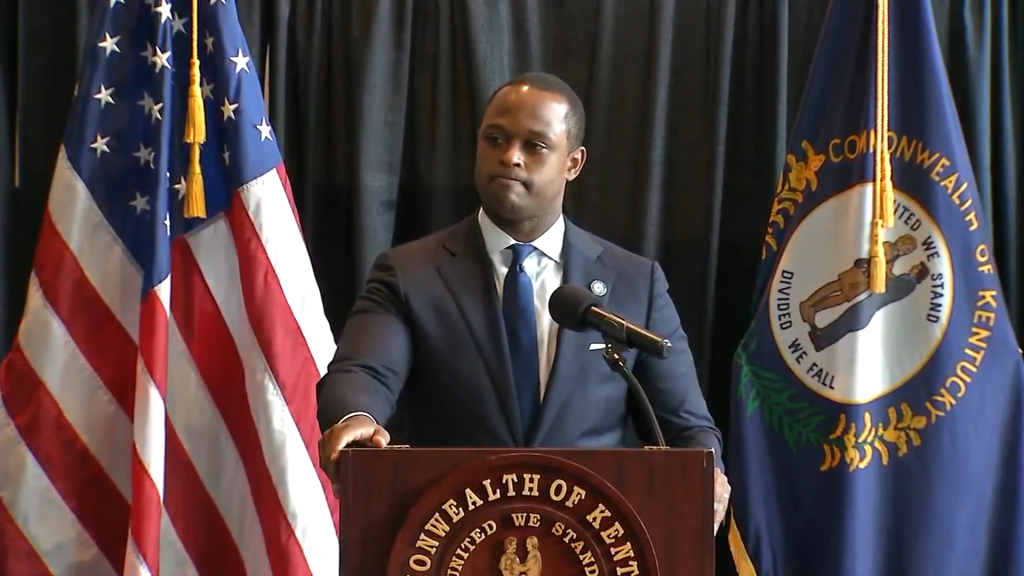 FRANKFORT, Ky. (WKYT) – The office of Attorney General Daniel Cameron has declared the month of May as Missing Child Awareness Month.
They have also rolled out a new program seeking to save children from the dangers of running away after seeing some concerning trends over the past few years.
The state attorney general's office says between 2020 and 2022, there has been a 70% increase in the number of child trafficking victims and a 67% increase in reports. With the help of federal funding, the attorney general's office is stepping up their efforts to protect Kentucky's children with a program called It Saves to Know.
Cameron says 3,700 Kentucky children were reported missing last year.
This program aims to help caregivers identify signs that a child may run away, provide more resources to locate them and debunk the myth that those who run away are not in danger.
"It is estimated that one in six runaways is approached by human traffickers within the first 48 hours of going missing," Cameron says.
The effort is being fully funded through a $175,000 grant won by the office from the U.S. Department of Justice.
They will take a multi-pronged media approach while putting a priority on digital platforms like social media.
Heather Wagers, director of the Office of Trafficking and Abuse Prevention, says if it can help one child, it's worth it.
"A child has to be able to get food, get shelter," Wagers says. "How are they going to do that if they're 12 or 14? They're dependent on other people, and sometimes the other people are willing to offer their hands, are looking to exploit them."
Wagers says several high risk areas across the state will receive extra attention from this program.
Officials say those areas were determined by previewing missing persons reports over the past three years.
Louisville, Lexington, Owensboro and Bowling Green will be among those areas receiving targeted efforts.
To learn more, visit itsavestoknow.ky.gov.