Jack Harlow honored with Hometown Heroes banner in Louisville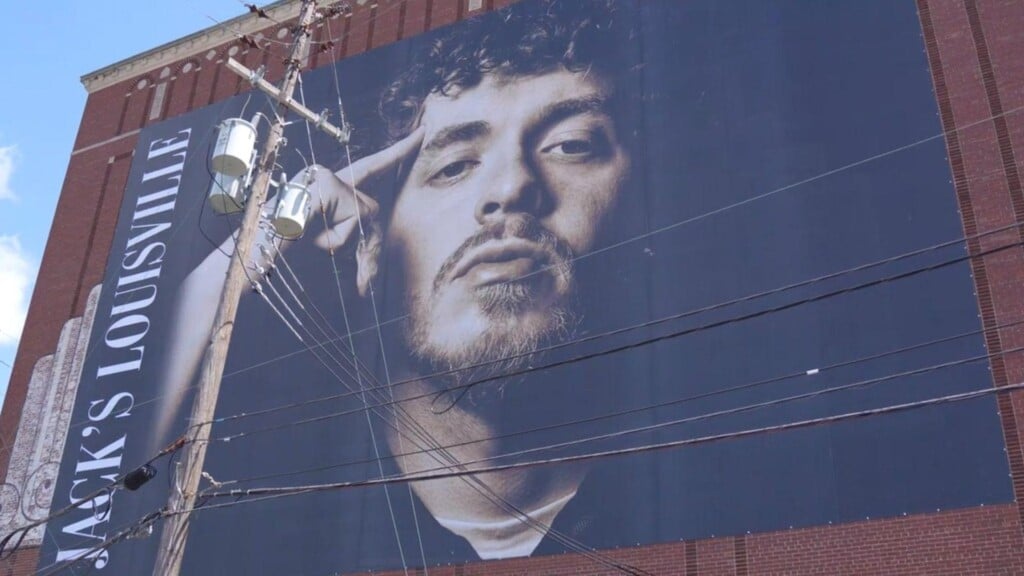 LOUISVILLE, Ky. (WAVE) – Entertainer Jack Harlow is being honored in his hometown of Louisville.
The multiple Grammy-nominated rapper, actor and philanthropist will now have a larger than life "Jack's Louisville" banner hanging in his city, not far from where Harlow grew up.
Some big names were on hand for an unveiling ceremony today, including Gov. Andy Beshear and congressman Morgan McGarvey.
Harlow's parents were also sitting front row for the occasion. The rapper's latest album, "Jackman," dropped last week and is full of Louisville references.
His video for "They Don't Love It" features Carmichael's Bookstore, the schools Harlow attended and Mockingbird Valley Soccer Club, where he played.
"I feel so indebted to this city," Harlow said. "It is not strategic that I shop this place up so much, it is just part of my identity. I grew up watching rappers like Outkast, and they would tell the story of Atlanta or Kendrick Lamar talking about Los Angeles, so it almost became second nature to me by the time I was a pre-teen. That's what you do when you are an MC. You get on the mic and tell the story from where you are from, and I tried to be authentic the whole time. That has been my main goal."
After the news conference, Harlow took time to take photos and sign autographs for fans.
Today, he announced the Jack Harlow Foundation, a nonprofit that will support organizations in Louisville.
The foundation started with gifts to Adelante Hispanic Achievers, Centro Latino, Russell: A Place of Promise and Sponsor4Success.