Franklin police officer arrested on animal cruelty charge, to be suspended without pay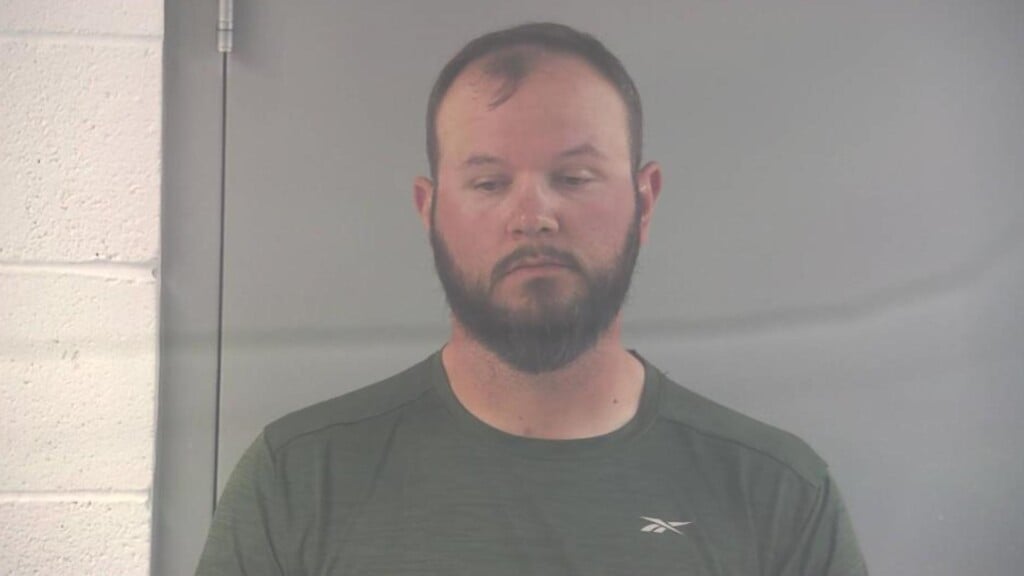 RUSSELLVILLE, Ky. – A Franklin police officer has been arrested after authorities say he was involved in an animal cruelty case.
The Franklin Police Department says it received contact Wednesday from the Logan County Sheriff's Department about a criminal case in connection with Franklin police officer Ryan Brown, 32, of Russellville.
Authorities say Brown was arrested that same day and served with a warrant for four counts of second-degree animal cruelty.
According to the LCSD, deputies responded Tuesday to the 900 block of Mimosa Lane for a report of dogs being left in a home that was in the process of being repossessed and potentially vacated.
Officials say upon arrival, they observed three dogs inside of the residence that appeared to be malnourished and flooring covered in trash and feces. In addition, authorities say they found a fourth dog in a crate living in the same conditions.
The sheriff's office says all four animals have since been transported to the Logan County Animal Clinic for treatment.
An investigation has revealed Brown visited the residence daily and lived at the location for several years, authorities say.
The Franklin Police Department says Brown will be immediately suspended when he reports to his next scheduled workday on Friday, May 5.
Brown will remain suspended without pay during an administrative investigation and pending the outcome of the criminal charges against him, police say.
The Franklin Police Department says Brown has been employed there for six months, previously serving with the Russellville Police Department.
Additionally, the Franklin Police Department has issued the following statement:
"The Franklin Police Department strongly believes in and advocates for the proper and humane treatment of all animals. Franklin Police Department answers animal complaints regularly and works with the Simpson County Animal Shelter and Animal Control. This department will continue to cooperate fully with the Logan County Sheriff's Office on this matter and as stated above, the Franklin Police Department will conduct a separate internal investigation into this matter as well."