4 local fire departments send units to battle late night fire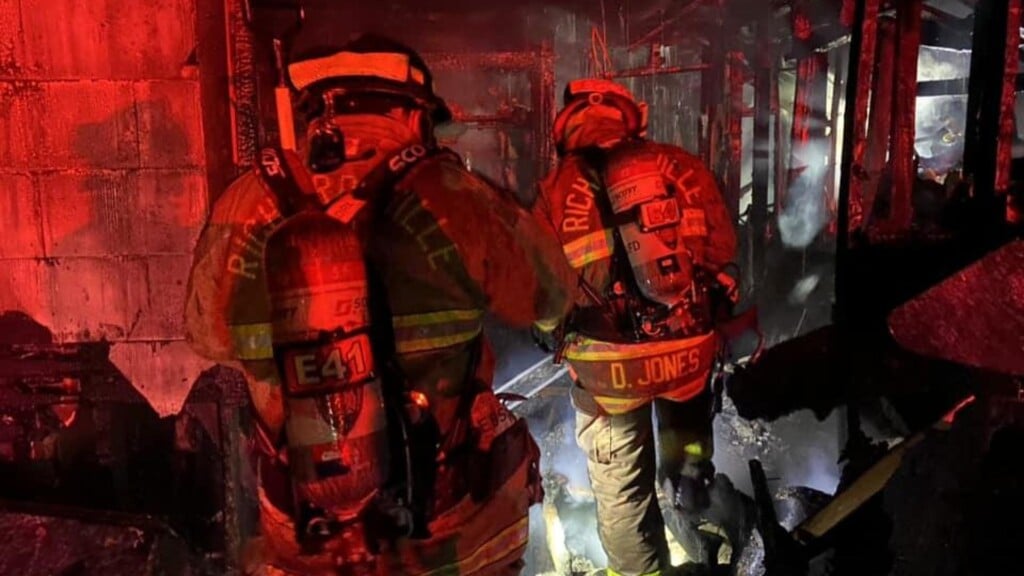 BOWLING GREEN, Ky. – A family is without a home tonight after a fire lasted almost five hours.
Richardsville Fire Department says an initial call came in around 8:14 p.m. for a structure fire located on HWY 185 near an IGA and Detour Road.
RFD responded and found the structure to be fully engulfed, fire officials say.
They say crews were on the scene until just after 1 a.m.
During this time, fire officials say it took 45 minutes to extinguish most of the fire and bring it under control. In addition, fire personnel searched for any hidden hot spots at the scene.
At this current time, officials say one dog was found dead inside the structure and two more are still being located. One dog has been found alive so far. No further losses or injuries have been reported at this time.
The cause of the fire is still under investigation.
RFD was assisted by Gott Fire Department, Barren River Fire Department and Smiths Grove Fire Department.