Fire claims the lives of six animals in Warren County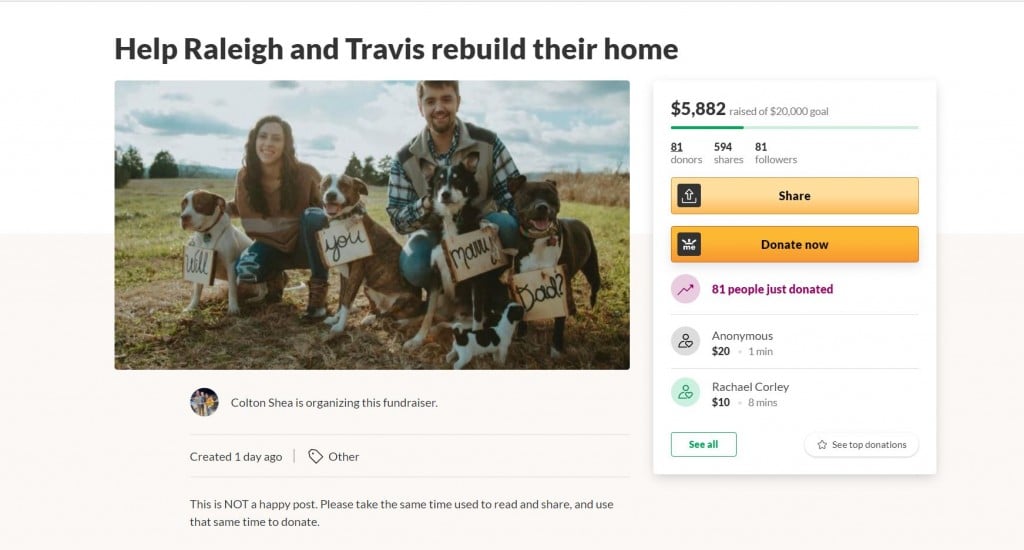 BOWLING GREEN, Ky. – On Friday, the Browning Fire Department was called to a scene on Kitchen South Road off Blue Level Road initially reported as a vehicle fire.
Upon arrival, the department noticed a camper in a carport was on fire along with a barn and upgraded to a structure fire, according to Brad Frogge with the Barren River Volunteer Fire Department.
When the call upgraded, Barren River, Woodburn and Hadley Volunteer Fire Departments responded to the scene to assist.
Firefighters were informed of animals inside, but they were unable to make entry due to the volume of fire and risk of structural collapse according to Frogge.
One cat, four dogs and a snake died in the fire, according to Matt King, the assistant chief of the Browning Volunteer Fire Department.
A family member of the the residents has set up a Gofundme account online to help the family through the tragedy.
If you would like to donate, click here.