Dump truck carrying gravel overturns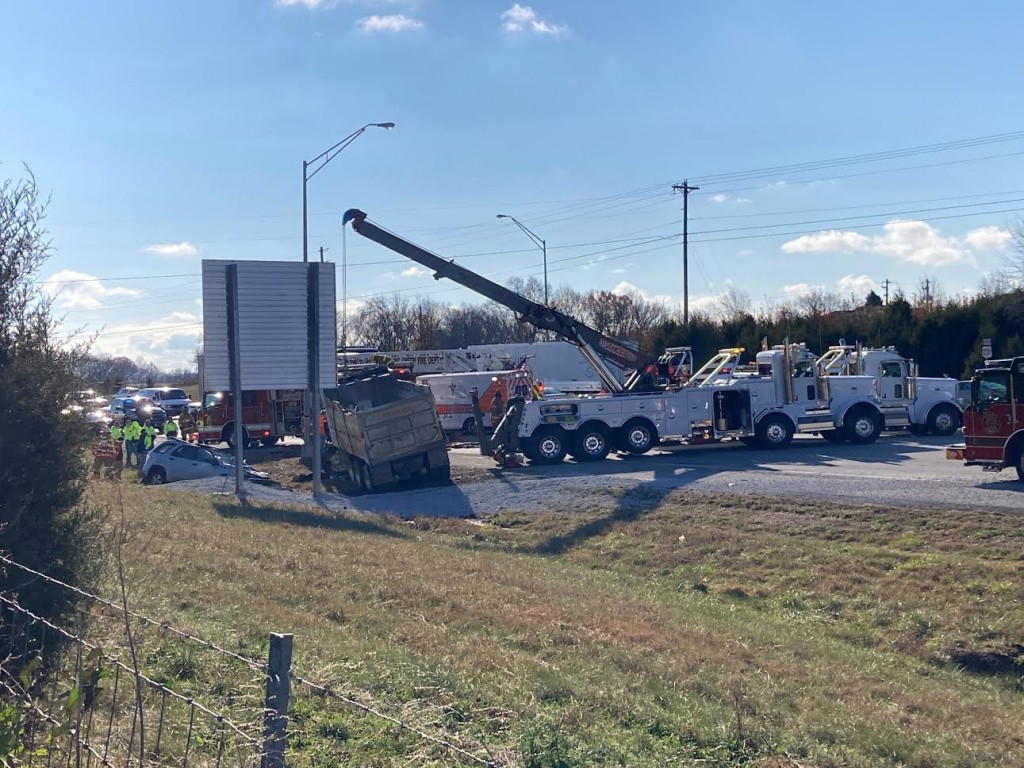 BOWLING GREEN, Ky. – Emergency crews responded at about 9 a.m. Tuesday morning to a two-vehicle wreck at the intersection of Interstate 165 and Scottsville Road after a dump truck carrying gravel appeared to have overturned onto another vehicle and spilled its load.
The driver of the passenger vehicle was able to walk to a waiting stretcher and was taken to an area hospital. An air ambulance was called to the scene but was not needed.
Multiple agencies responded.
WNKY will provide more details on this as they become available,