DSSKY's Scoops of Joy trailer to get vehicle with grant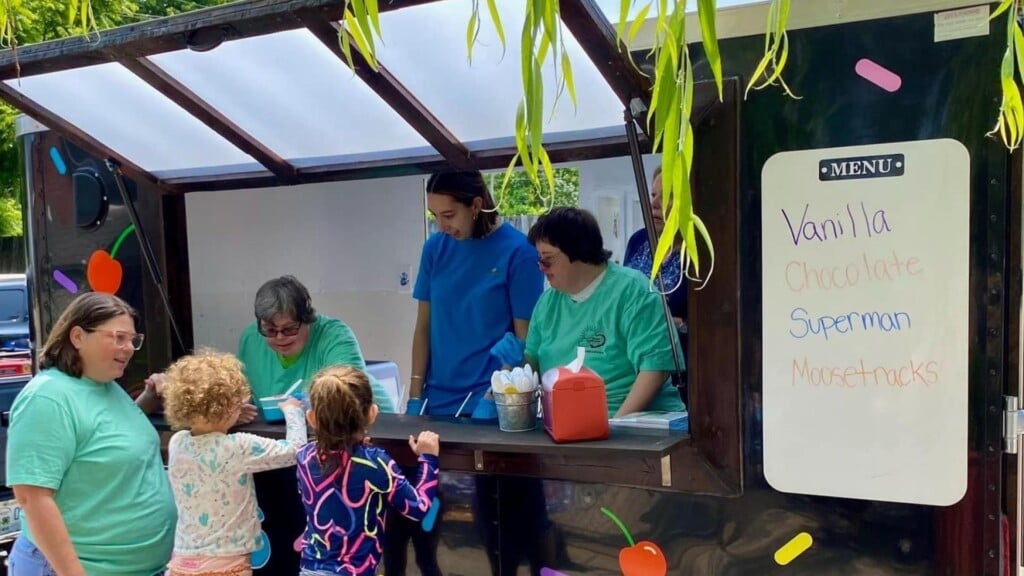 BOWLING GREEN, Ky. – Down Syndrome of South Central Kentucky has received $5,000 to purchase a vehicle for the Scoops of Joy ice cream trailer.
The Honorable Order of Kentucky Colonels provided a grant to the nonprofit with donations from Kentucky Colonels around the commonwealth and around the world.
The Buddy House provides services to individuals of all ages with Down syndrome within the 14-county service area. The organization says its mission is to enhance the quality of life for individuals with Down syndrome and their families by providing support, information, education, resources, networking and activities.
DSSKY says it encourages inclusion and community support to enable persons with Down syndrome to achieve their maximum potential and lead fulfilling lives.