Downtown historic clock officially finds new home at Warren County Courthouse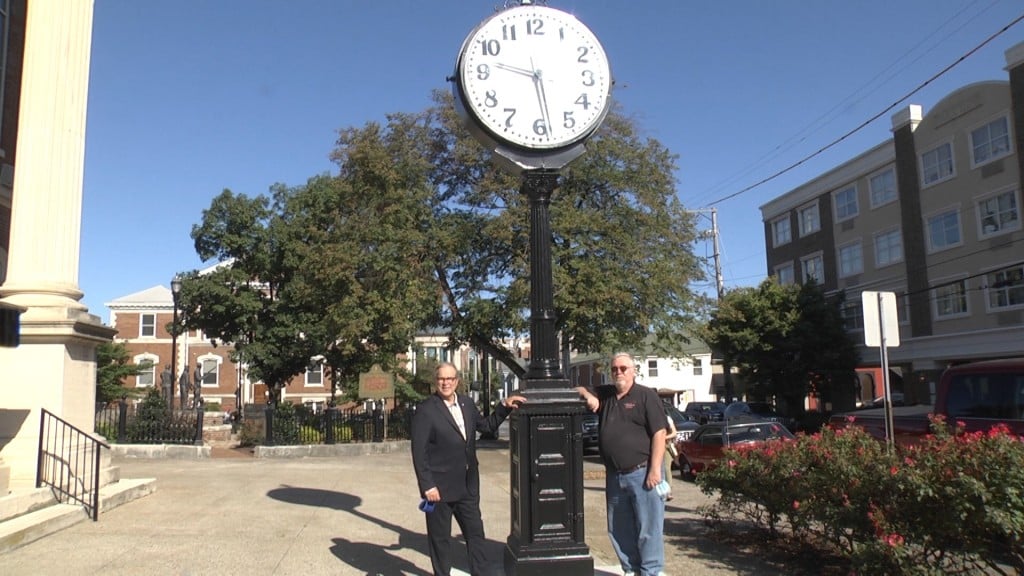 BOWLING GREEN Ky.-The Warren County Courthouse now has a piece of history in front of it.
The Iron Seth Thomas clock which hasn't functioned in more than a decade has officially moved to its new home in front of the Warren County Courthouse.
At 9 .m. Monday, county officials gathered to witness the unveiling of the clock. Before it was in front of the courthouse, the clock stood on state street for 40 years.
County officials like Second District Magistrate Tom Lawrence said this historical landmark is a good way to take minds off of what's going on in the world for a bit.
"We're really happy about it. It's awesome to be able to preserve a piece of history that's been in Bowling Green back since before our troops came back from World War II.
"I'm just hoping that preserving pieces of our history gives us some perspective so we can look back and draw some confidence in today's situation that we're in right now," Lawrence said.