DEA: Over 379 million doses of fentanyl seized in 2022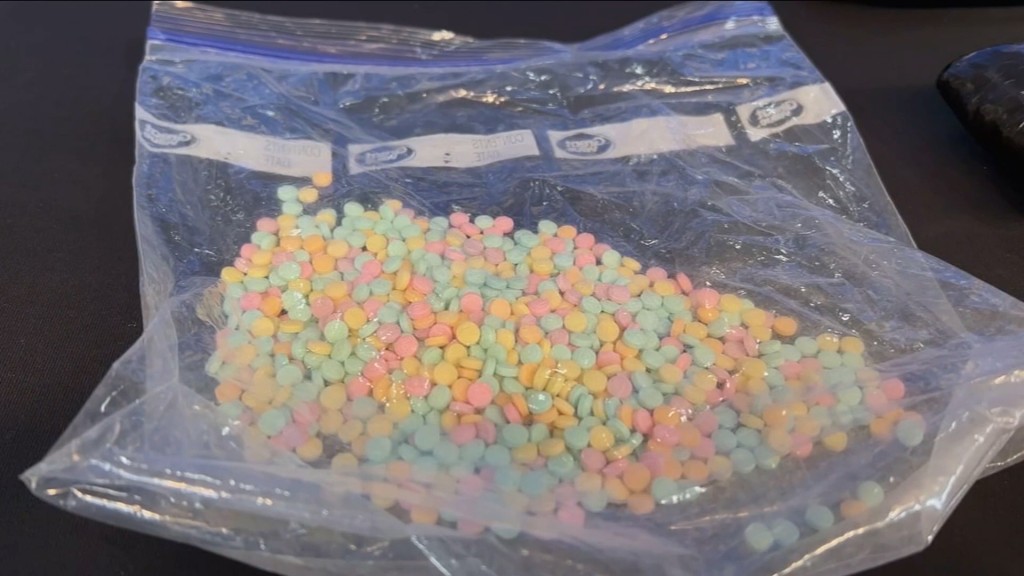 LOUISVILLE, Ky. – The Drug Enforcement Administration says it seized enough fentanyl in 2022 to equal what the DEA laboratory estimates to be 379 million doses.
In total, this includes 50.6 million fentanyl-laced, fake prescription pills and more than 10,000 pounds of fentanyl powder, with 184,382 of those pills and 316 pounds of fentanyl powder coming from seizures in Louisville, Tennessee and West Virginia, according to a release by the DEA.
Fentanyl remains the deadliest drug threat facing this country, the DEA states. Drug enforcement officials further state the drug is highly addictive and is 50 times more potent than heroin.
It doesn't take much to consume a potentially deadly dose – just 2 milligrams, which can fit on the tip of a pencil, is enough to possibly be dangerous, according to the release.
"These seizures – enough deadly doses of fentanyl to kill every American – reflect DEA's unwavering commitment to protect Americans and save lives, by tenaciously pursuing those responsible for the trafficking of fentanyl across the United States. DEA's top operational priority is to defeat the two Mexican drug cartels—the Sinaloa and Jalisco Cartels—that are primarily responsible for the fentanyl that is killing Americans today," said DEA administrator Anne Milgram.
The fake prescription pills are made to look identical to real prescription medications—including OxyContin, Percocet and Xanax. However, these only contain filler and fentanyl, often making them deadly.
Just last month, the DEA says it alerted the public to a sharp nationwide increase in the lethality of fentanyl-laced fake prescription pills. DEA laboratory testing in 2022 revealed that six out of ten fentanyl-laced, fake prescription pills contained a potentially lethal dose of fentanyl.
Keep in mind, no pharmaceutical pill bought on social media is safe.
You can view the DEA's updated numbers of fentanyl seized at dea.gov.