Clear The Shelters help put paws in permanent homes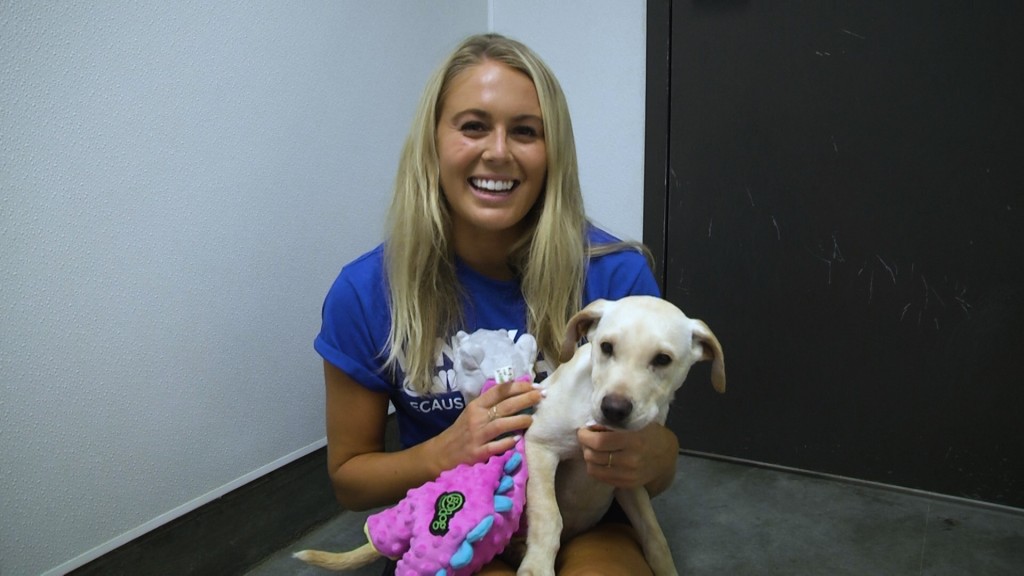 BOWLING GREEN, Ky. – This past Cat-urday was a barking success. 
Bowling Green-Warren County Humane Society had their annual Clear The Shelters event. And while it looked a little different than years past, the pandemic didn't slow things down too much.
"I was pleasantly surprised, a lot of people have come out. We've had several adoptions so far and it looks like we're gonna have a really successful day," said Leah Lawrence, operations manager for the Bowling Green-Warren County Humane Society. 
Lawrence said the goal of the day was to get every single animal adopted. And adoptions were at half price as an incentive for people to find their forever furry friend. 
It was an emotional day for the Marsh family as they found their new best friend after their last dog had sadly passed away. 
"We knew we wanted to rescue a dog. And we didn't even know we were looking for a dog this big. We came in and the one we wanted to look at was already claimed. So we started looking and she just looked so cute so we took her outside and she's just so well behaved. So we decided to take her home," said the Marsh family. 
The Marsh family was one of the numerous families who took an animal home that day. 
Lawrence told said the day is special, especially in the middle of a pandemic. 
"Because of all the challenges that everyone is going through right now, there's something good that can come out of all of this. One of those things can be opening your heart and home to a homeless pet so that's something that never stops," said Lawrence.