Car ends up in pool following fatal shooting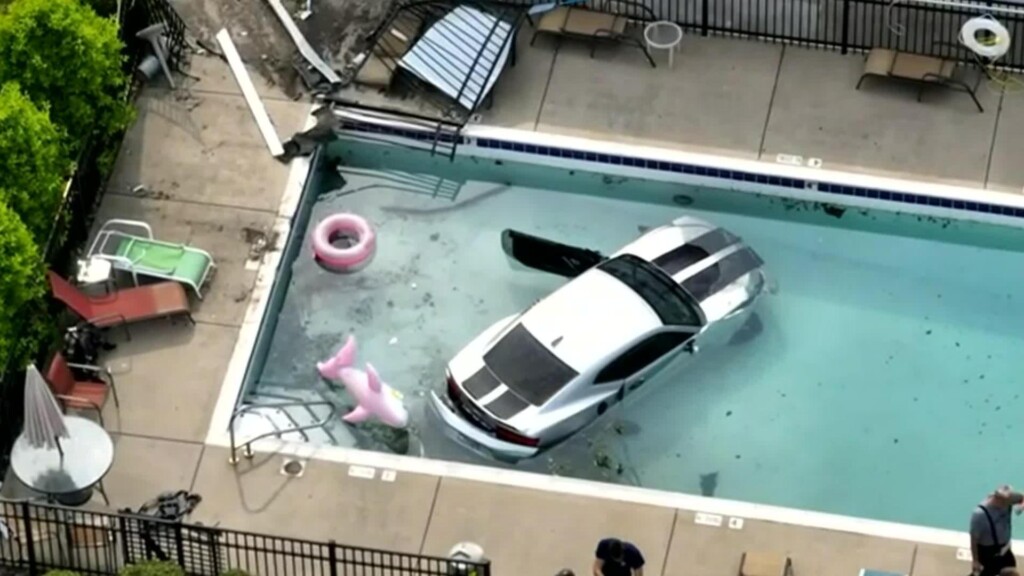 LOUISVILLE, Ky. (WAVE) – Louisville police say a man was shot while driving his car then crashed it into a swimming pool.
Police say people hot him out of the submerged vehicle and gave him medical aid.
He was taken to a hospital in critical condition but later died.
No one was in or around the pool at the time of the crash.
The police homicide unit is investigating.
No suspects have been announced and no arrests have been made.
The car has been removed from the pool.