BRASS, Inc. celebrates new office location with ribbon cutting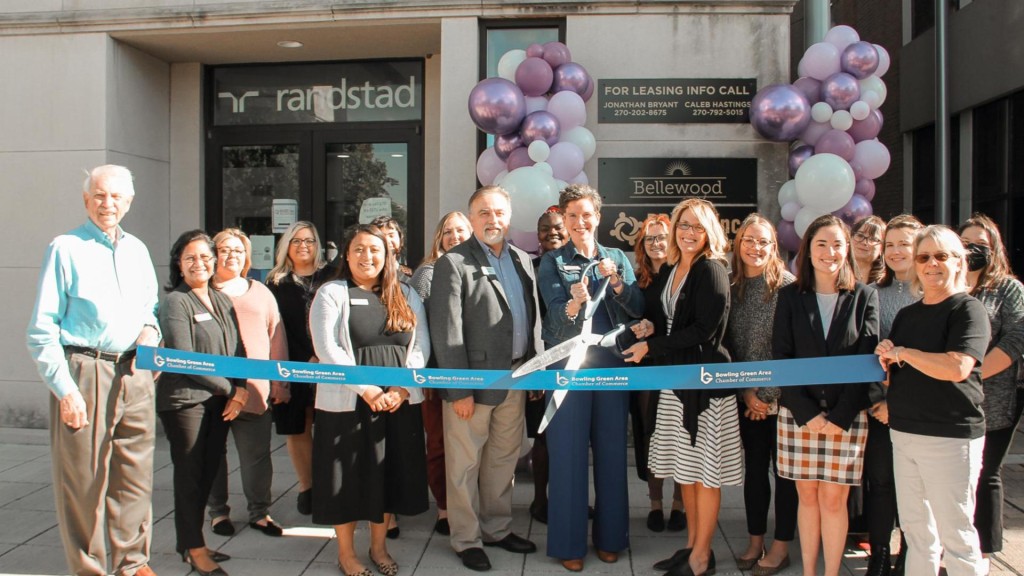 BOWLING GREEN, Ky. – Barren River Area Safe Space, Inc. and Bowling Green Chamber of Commerce held a ribbon cutting ceremony last week.
The ceremony celebrated the grand opening of new offices at 918 State Street in Bowling Green.
John Dix, chamber board chair, opened the event by welcoming a small gathering of BRASS staff, community partners and chamber members.
Executive director of BRASS, Inc. Tori Henninger said the new offices were needed to move existing non-residential and housing services offices. This will allow the agency to expand the emergency shelter program with additional sleeping areas for up to four families. In addition, the move allows BRASS to more safely serve some of its clients at a separate location.
October is Domestic Abuse Awareness Month, and BRASS, Inc. has the following events scheduled to recognize survivors and victims who lost their lives to domestic violence:
Oct. 21: Edmonson County yard sale to benefit BRASS, Inc.; 9 a.m. to 12:30 p.m.; located at the Edmonson County Library.
Oct. 22: Bowling Green Pride; noon to 5 p.m.; located at Circus Square Park.
Oct. 22: Tattoo Heartland fundraiser to benefit BRASS, Inc.; noon to 6 p.m.; located at Tattoo Heartland.
Oct. 25: Remember My Name Candlelight Vigil; 5:30 p.m.; streamed live by BRASS, Inc. on their Facebook page.