Bowling Green Police hand out popsicles to kids at the park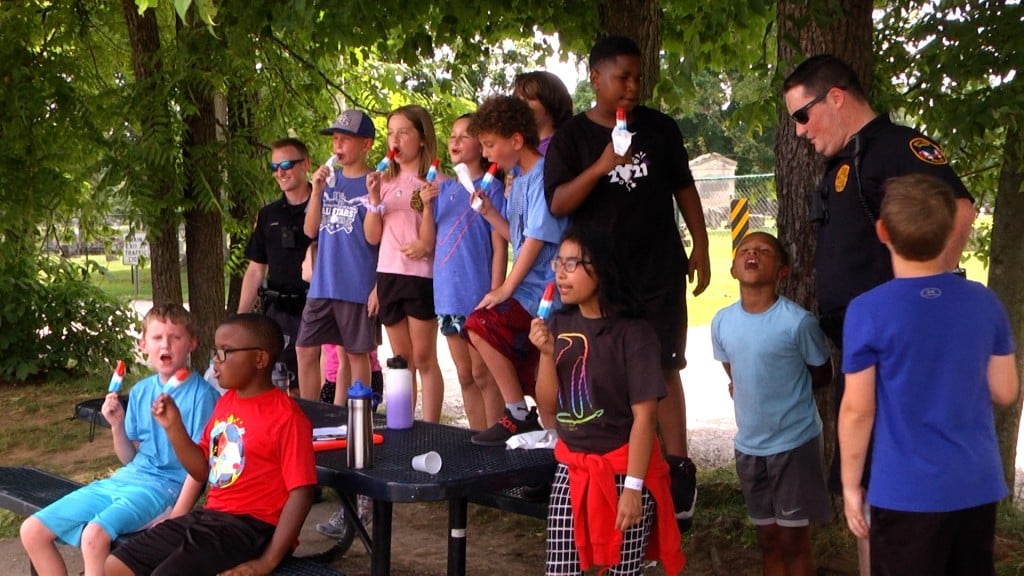 BOWLING GREEN, Ky. – The Bowling Green Police Department took to the local parks to provide a sweet treat to kids Thursday.
Kids, enjoying their warm summer day, spotted police walking toward them.
Asking what the police were doing there, police responded telling the children they had popsicles to hand out.
The police then handed out the popsicles and even showed the children a police car.
When the kids finished their treat, police hung around and played ball with the children for a short time.
"I think it's important that the kids have someone to look up to as they are growing up, and it's great that the police are showing like a friendly face around. I think they can, it makes them more comfortable around the police and shows them that it's not them all serious and that they are just having fun as well," said one girl at the park, Emily Stapleton.
Friday, BGPD will be back at it again, handing out popsicles at a different local park in the area.