Bowling Green man arrested on fentanyl trafficking charges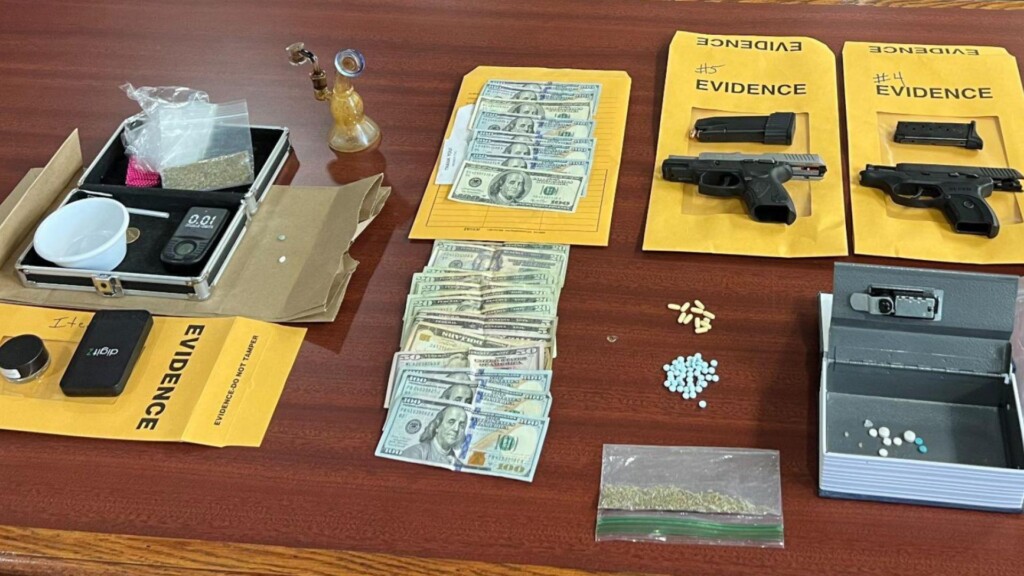 BOWLING GREEN, Ky. – Dozens of fentanyl pills are off of the streets after the arrest of a Bowling Green man.
Authorities say they executed a search warrant Wednesday afternoon as part of a brief investigation into trafficking involving M-30 fentanyl pills.
As a result, the Bowling Green – Warren County Drug Task Force, along with support from the Kentucky State Police, arrested Adrian Osmani, 28, of Bowling Green.
According to a release by the drug task force, a search resulted in the discovery of 58 M-30 fentanyl tablets, two semi-automatic handguns, 13 suboxone strips, a small amount of crystal meth, synthetic drugs, other various controlled prescription tablets, two sets of digital scales and $1,358 in cash.
In addition, authorities say they observed open drugs on the counter and other areas in the residence that could be accessed by three children age 3 years old and under.
Osmani faces three counts of first-degree trafficking in a controlled substance (fentanyl derivatives), third-degree trafficking in a controlled substance, first-degree wanton endangerment, possession of a handgun by a convicted felon and possession of marijuana.
Osmani was taken to the Warren County Detention Center.