Bowling Green Fire Department responds to structure fire at Bel Air apartments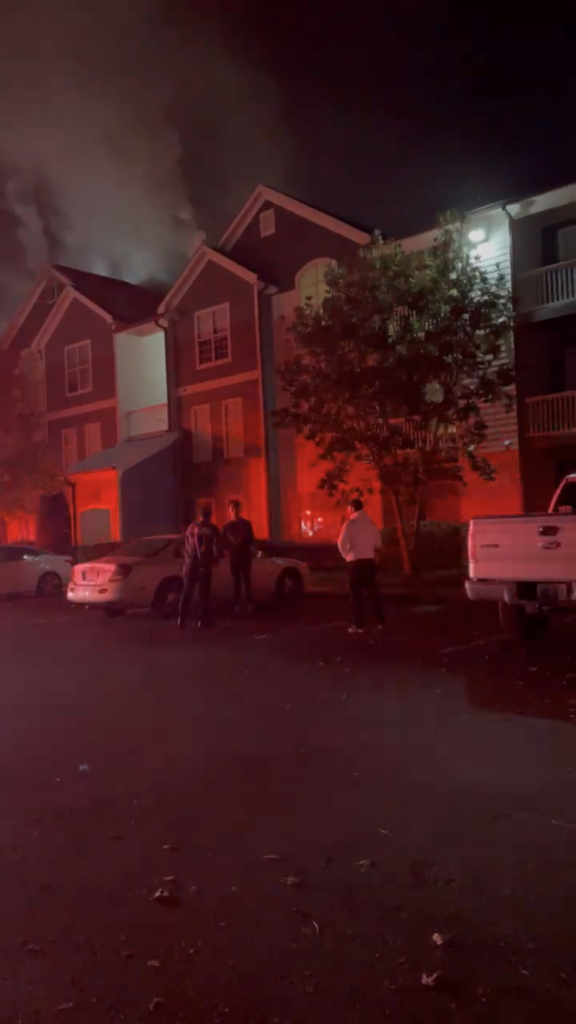 BOWLING GREEN Ky.– The Bowling Green Fire Department responded Sunday around 12:59 A.M. to a structure fire at 2600 Chandler Drive (Bel Air Apartments) with 10 units and approximately 33 personnel. Initial units arrived on scene and observed heavy flames and smoke coming from the roof of the apartment.
The apartment was evacuated and no injuries have been reported at this time. The origin and cause of the fire is still under investigation.