Bowling Green City Commission to discuss property taxes and bonds at Tuesday meeting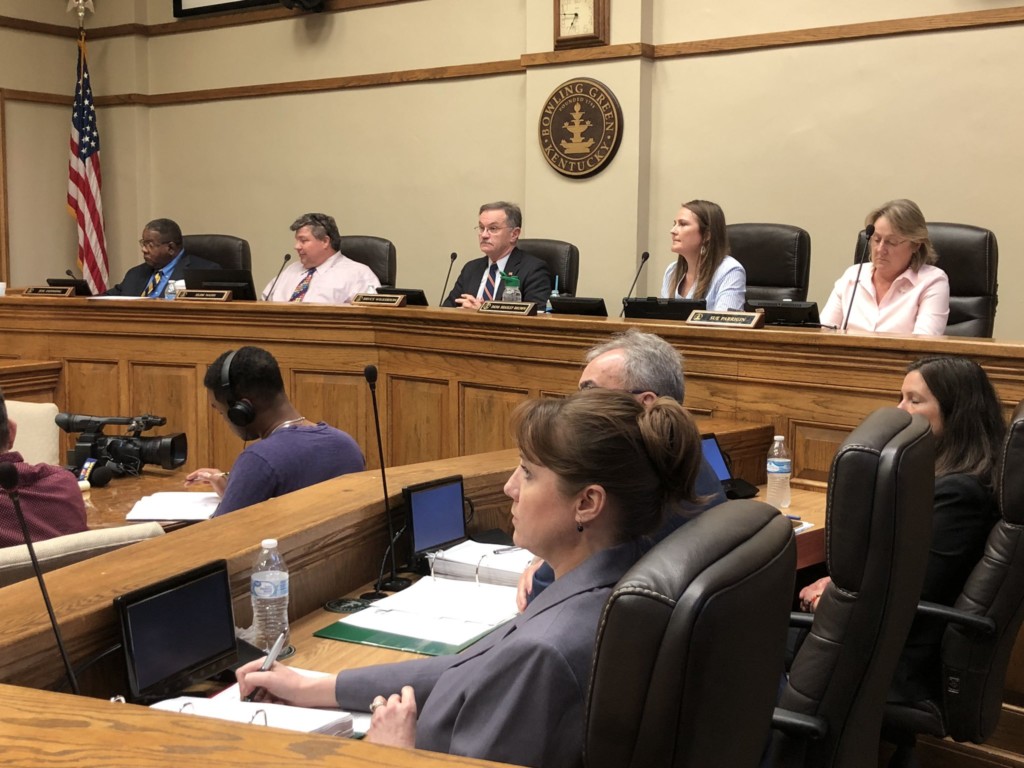 BOWLING GREEN, Ky.- Bowling Green city commissioners will meet on Tuesday for their regular meeting.
Among the topics being discussed is the first reading of an ordinance authorizing the issuance of the city's Industrial Building Revenue Bonds to Western Kentucky University. According to Tuesday's agenda, the principal amount will not exceed $42 million to be loaned to finance capital additions and improvements to WKU's First Year Village. Western Kentucky University will be required to pay the bonds off.
City commissioners will also vote Tuesday on setting 2019 property tax rates, franchise tax rates and improvement assessment rates. The property tax rate will not increase according to Mayor Bruce Wilkerson who said there has not been a tax rate in more than 15 years. If approved, the rate will remain what it was in 2018, at $0.205 per $100 of assessed value.
The city will also vote Tuesday on making improvements to Mitch McConnell Park along the Barren River. The will be voting on spending $124,255 to repairing the park's stone wall.