BGPD hosting open house until 7:30 p.m. tonight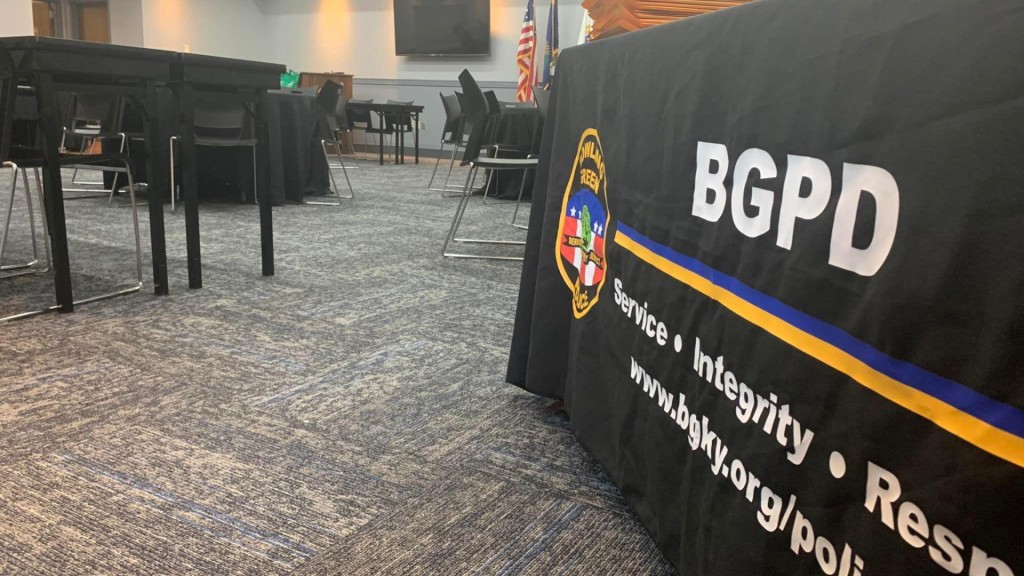 BOWLING GREEN, Ky. – The Bowling Green Police Department is hosting an open house tonight until 7: 30 p.m.
If you're interested in becoming a police officer, you can stop by the station and talk to staff about the career.
According to BGPD, starting salary is $51,500 with up to $30,900 in benefits and more. Officers also are given a take-home vehicle if they are within 35 miles of the station.
Minimum requirements are being at least 21 years old, a U.S. citizen and having a high school diploma or equivalent. In addition, applicants should have a valid driver's license and good driving, police and employment records.
You can learn more by visiting the station tonight located at 911 Kentucky Street. In addition, you can visit joinbgky.org/police to apply online or text JOINBGPD to 833-494-0660.