Beshear reflects amid upcoming 1-year anniversary of December tornadoes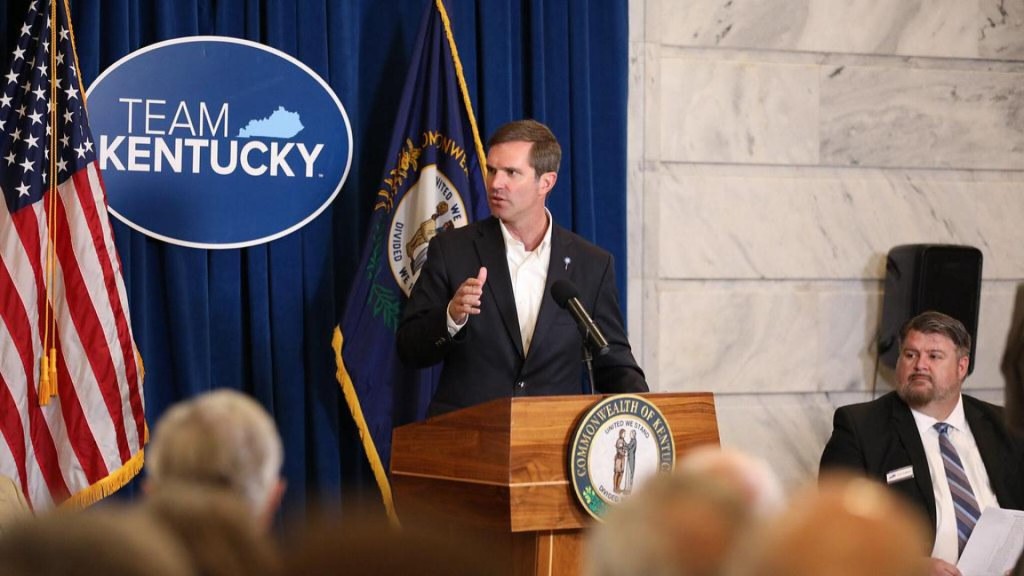 FRANKFORT, Ky. – Gov. Andy Beshear spoke about Kentucky's upcoming one-year anniversary since the December tornadoes during his Team Kentucky update Thursday.
The disaster on Saturday, Dec. 10, 2021 was the deadliest in the commonwealth's history, claiming 81 lives, according to the governor's office.
The governor also shared recollections of the tornadoes' aftermath in an op-ed, saying, "The stories of that night are tragic, but also heroic. I met a farmer who pulled several of his neighbors from the basements of their collapsed homes. He told me one family called out, 'Please don't leave us!' And he didn't. That man, Nevin Price, is one of our heroes, along with all our first responders, including the Kentucky National Guard and Kentucky State Police."
Beshear also covered funding, saying western Kentucky has received more than $31.8 million in federal assistance. The federal government has also provided more than $59.8 million to support local businesses and more than $42 million in Western Kentucky SAFE Act funds.
In addition, the governor says Team Kentucky Tornado Relief Fund dollars amounting to $52.3 million first covered victims' funerals before providing help to uninsured homeowners, renters and affected local farmers.
The tornado relief fund also pledged $16 million to build 300 homes in the western Kentucky.
To date, 40 families have received keys to a new home built in cooperation with Homes and Hope, Habitat for Humanity and the Fuller Center on Housing, according to Beshear's office.
The governor says additional funding is helping with unmet needs, such as home repairs, as well as appliance and vehicle repair and replacement.
"These tornadoes destroyed so much, but we have proven that while we may get knocked down, no natural disaster can break us," Beshear said. "Western Kentucky, we are here for you today, tomorrow and every day it takes to bring back what was lost. And we will get through this together."